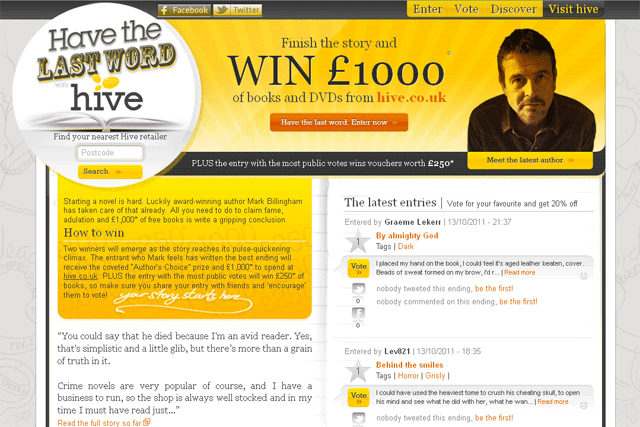 Entrants to the competition can complete the story on the campaign microsite www.havethelastword.co.uk, and the entrant that Billingham selects as having written the best ending will receive £1,000 worth of books and DVDs from Hive.
The entrant that gets the most public votes will get Hive vouchers worth £250.
MBA has created digital display ads to promote the competition and it will also be supported on Facebook and Twitter.
Follow @danfareyjones on Twitter