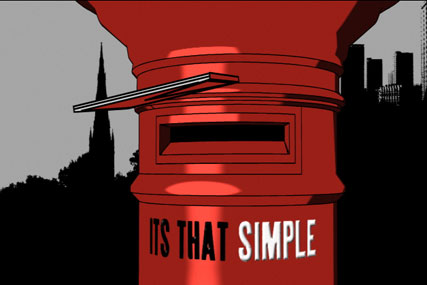 The agency won the business following a pitch against Elvis and Rapp, and will now be responsible for overseeing the creative and strategy for all of the company's direct mail campaigns.
LoveFilm first called a pitch for the account in July, and appointed the MCCA's Agency Selector Service to handle the process.
The previous incumbent on the direct marketing business was Quant Presky Maves, which had handled the account since early 2009.
LoveFilm relies heavily on attracting new subscribers through direct marketing activity, and last Christmas QPM rolled out a DM campaign for the brand based on the game "charades", which featured a family acting out classic movie scenes.
18 Feet & Rising is the incumbent on LoveFilm's above-the-line advertising business. The start-up picked up the account in April following a pitch that also involved Beattie McGuinness Bungay, CHI & Partners and Wieden & Kennedy.
LoveFilm this week announced it had signed a major distribution deal with the US production company MGM. The deal will give LoveFilm members access to a number of films from MGM's archives, including West Side Story and The Apartment.