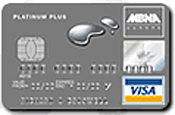 The pitch is said to be going through Billetts Interactive, which has contacted agencies with a request for proposals, although Billetts would not confirm or deny this.
MBNA is one of the biggest spenders on direct marketing, and it spent almost £1 million on online media in 2006.
It has a reputation for bombarding customers with vast amounts of marketing material, but is thought to be looking at changing the way it attracts new customers.
Last year, MBNA reviewed its digital media buying account. The company hired BLM Quantum for the task. The process was also handled by Billetts, after a decision from the financial company to up its online marketing spend.
It handed its £10 million creative account to Abbott Mead Vickers BBDO.
MBNA was bought by the Bank of America in a £19.5 billion deal in June 2005.