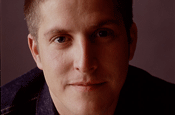 Reporting directly to Paul Briginshaw and Malcolm Duffy, who will now take the titles of executive creative directors, Brooke-Taylor will handle the day-to-day running of the agency's creative department.

He will also work closely with the creative teams at MCBD's Cossette sister companies, Elvis and Dare.

For the full story, see tomorrow's Campaign.