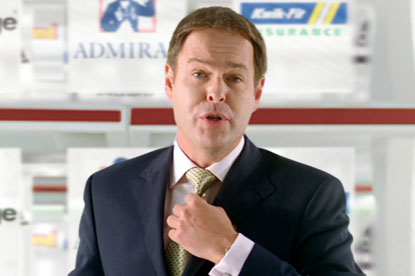 Adam & Eve, Bartle Bogle Hegarty and the incumbent, Doner Cardwell Hawkins, were all knocked out of the contest at an earlier stage.

MCBD will now take on all the above-the-line advertising for the price comparison website, and it is understood that the agency is planning a celebrity-fronted campaign.

It is not known who the spokesperson will be but the agency confirmed that the ads will no longer feature the Dragon's Den star Peter Jones, who fronts the company's current ad campaign.

The campaign, which sees Jones scooting around a virtual supermarket on the back of a supermarket trolley, was created by DCH, which has handled the business since 2006.

The appointment of a new advertising agency follows shortly after Moneysupermarket hired its new marketing director, David Osborne, who joined the company from easyJet just over four months ago.

The process was handled by the AAR.