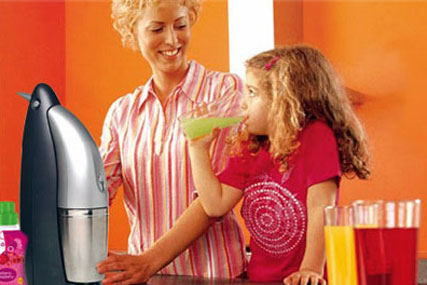 A spokeswoman for MCBD said: "We have parted company amicably, because of creative differences."
However, the termination of the relationship will not affect the relaunch, as it is understood that the advertising work will now be done in-house.
The campaign is scheduled to include TV ads, and will see the revival of its 80's strapline: 'Get busy with the fizzy'. It is being overseen by marketing director Fiona Hope, a former marketer at Greene King and Coca-Cola.
MCBD was appointed to handle SodaStream's advertising account in February, following a pitch against undisclosed agencies. It began its search for an agency in December.
Soda Club, the owner of SodaStream, has attempted to relaunch the product in the UK on a number of occasions in recent years. In the run-up to Christmas, the brand ran a UK digital campaign, re-using the iconic strapline.
Founded in the UK in 1903, SodaStream was purchased by Cadbury Schweppes in 1985. It was sold to Soda Club in 1998.