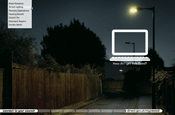 MCBD pitched against the incumbent Chick Trott Smith, Farm and CHI & Partners last week.

The agency's first campaign will focus on increasing the number of users of Directgov by promoting the website's offerings. It will work closely with Naked, which handles the communications planning account.

Directgov, the official government website for public services, pulls together information from across all government departments.

Users can access government services online or find information on topics including money, employment, travel or education.