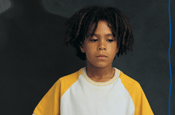 Its initiative for the Metropolitan Police, entered jointly with MediaCom, embraced everything from petrol pump ads to a music video. It led to an 86 per cent rise in calls providing intelligence on gun crime and a 15 per cent drop in firearm offences.

But there was a bittersweet moment for the agency when it learned it had taken a gold award for its campaign promoting Waitrose's ethical credentials little more than a week after the retailer put its £26 million account up for review.

However, it failed to detract from a victorious night for MCBD which was also named London Effectiveness Agency of the Year and won a silver award for its direct payment campaign in behalf of the Department of Work & Pensions.

Two more golds went to agencies in London and Scotland. 4Creative took one for its E4 Skins campaign which brought the show's characters to life through social networking sites, virals, outdoor, TV, press and PR activity.

The other went to Edinburgh's The Union for creating the Scottish Executive's campaign to encourage more people to sign up for organ donation. The Union was also named Scottish Effectiveness Agency of the Year.

Meanwhile, Manchester's BDH\TBWA sustained its reputation for Effectiveness Awards honours by capturing silver and bronze awards for its work for the toiletries manufacturer PZ Cussons.

The agency gained another silver for campaigns promoting the office equipment manufacturer, Brother, en route to becoming Regional Effectiveness Agency of the Year.