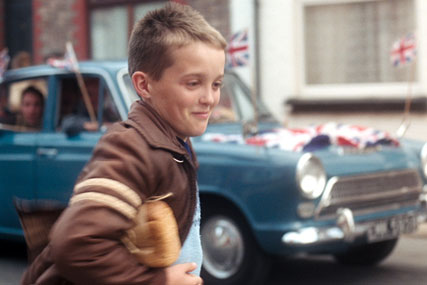 The campaign, which included the 122-second TV spot "go on lad", revived Hovis' classic 1974 ad. It resulted in a 14 per cent increase in sales for the bread brand.
MCBD also won a gold award for its "essential Waitrose" campaign, as well as a further gold for Hovis and two silvers for its "Change without chaos" work for tax Self Assessment and for its Department of Health "A new approach to an old problem" paper on tobacco control.
Gold winners to originate from COI included DLKW Lowe's Stroke Awareness campaign and TDA Teacher Recruitment by DDB UK and MEC. The power of public-sector campaigns was also demonstrated by the Department for Transport's Think! campaign, by Leo Burnett and Abbott Mead Vickers BBDO, which won a silver.
Hamish Pringle, the director-general of the IPA, said: "It's ironic that the 30th anniversary of the awards has among its winners government campaigns that were developed with the close involvement of COI, an organisation that is held in high regard internationally, but is now under threat at home."
Other golds went to VCCP for O2, AMV BBDO for Sainsbury's and Fallon for Wispa.