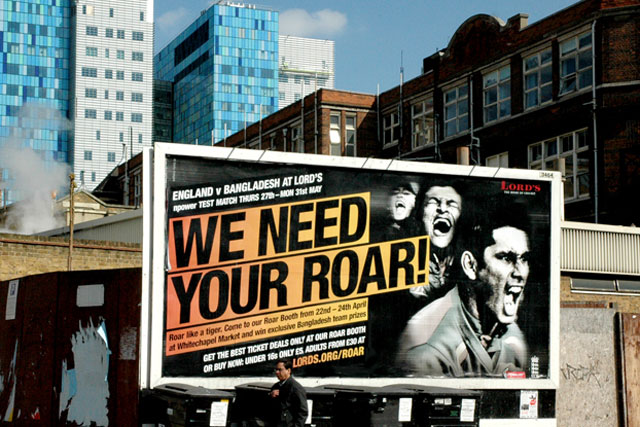 The review is being handled by the intermediary Ingenuity and MCC's digital manager, Ian Treseder.
MCC wants an agency to promote Lord's on an international scale and increase support for the club's 500 matches, including overseas tours, which help to increase cricket's international appeal.
The digital review follows the appointment in 2010 of Amp London to handle MCC's advertising business. Amp launched a campaign centred around an England v Bangladesh Test match that aimed to engage the Bangladeshi community in East London. A "Roar Booth" was set up in Whitechapel, where fans could roar into a camera and purchase tickets, to support the Bangladesh national team.
In May, the MCC launched a printed guide informing people how to dress for matches.
Follow @SaraKimberley