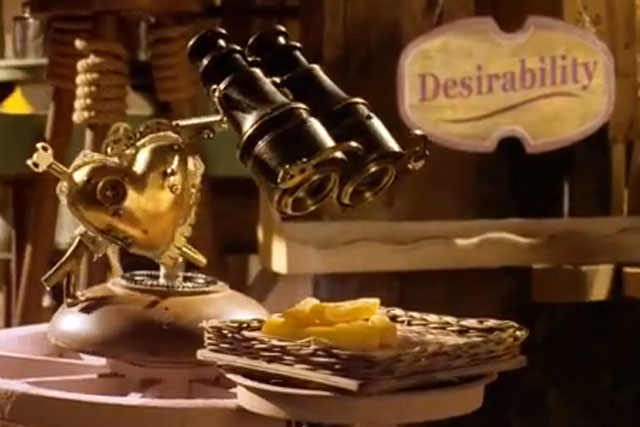 Last month David Abraham used a speech at the Royal Television Society's Cambridge Convention to announce Channel 4 was to launch new digital ad formats and targeted video-on-demand advertising (as revealed in Campaign).
McCain will be the first brand to run an ad using the new Ad Social format, which allows viewers to recommend or check in with a brand using social media from within the 4oD player.
Mikado will be the first advertiser to use the new Ad Bloom format, which allows advertisers to include a content-rich microsite within the player with photos, videos and information on product features instead of just a pre-roll ad.
The other new formats available include Ad Pop, which "pops" the ad out of the player to reveal more detail and functionality through an overlay, and Ad Interact, which allows viewers to interact with an ad, enter their details and sign up for coupons.
PHD booked both campaigns. Charlotte Clayton, media manager at the agency, said: "Mikado needs to utilise digital platforms that enable it to showcase multiple creative executions alongside driving increased brand awareness through interaction.
"The launch of the Channel 4 Ad Bloom format signifies a step change in the way consumers view and interact with content online. It's an innovative format that offers a perfect platform to showcase our product creatively, as well as offering a high level of brand engagement."
The new ad formats sit alongside Channel 4's Ad Elect, which allows viewers to choose to watch the ad that is most relevant to them and has been used by brands such as Red Bull, L'Oreal and Cadburys since launching in December 2010.
Follow Maisie McCabe on Twitter @MaisieMcCabe