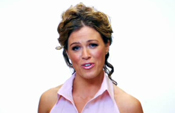 A fake company called ComputerTan, www.computertan.com has been set up by McCann and Skcin (The Karen Clifford Skin Cancer Charity).
The fake site, which received 30,000 hits in the first 24 hours of the campaign, offers people the ability to receive regular top-up tans via their computer using revolutionary new technology.

But visitors to the site find themselves confronted with shocking images and facts related to skin cancer, as well as a link to Skcin's website.
Simon Hill, the new-business director at McCann Erickson, said: "This campaign was designed to engage those most at risk of developing skin disease and those most difficult to talk to via conventional advertising.
"The fact that so many people fell for the ComputerTan hoax demonstrates the frightening truth that getting a tan – regardless of the risk – is still appealing for many people."
The digital campaign has generated more than 8,000 references on the search engine Google in the first full day of activity.
CBS Outdoor cross-track projection sites are targeting 1.7 million London commuters a day with a 20-second ad fronted by the fictional ComputerTan spokeswoman Hannah Yasmin promoting a "Tan-tastic" free tanning trial.
A leafleting campaign goes live today, which will run across the capital and at various regional shopping centres.
The hoax will run until 9 February, when Skcin will reveal how many people were lured into visiting the site with the offer of the free tanning trial.

Richard Clifford, a co-founder of Skcin, said: "More people die of skin cancer in the UK every year than in Australia. It is the most common form of cancer in young adults (15-34) and is largely preventable.
"The lack of regulation concerning the use of sunbeds is an extremely serious issue that has a comparatively low profile, and this campaign highlights the fact that it is high time for a change in the law."