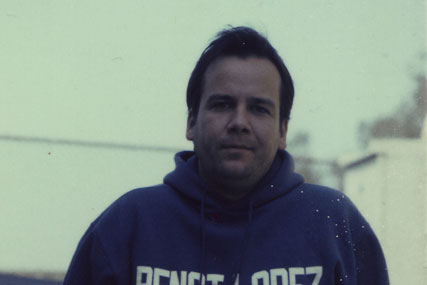 He leaves Mother, which prides itself on its independence and status as a creatively driven micro-network, to join the infinitely more corporate, Interpublic-owned McCann Erickson.
He is taking a role that straddles the Atlantic as he assumes the position of chairman and chief creative officer for both New York and London.
McCann London plans to hire a new executive creative director, following the departure of its executive creative directors, Simon Learman and Brian Fraser. Learman said: "We do not agree with the new way of working and the impact we feel this will have on the London office."
In the interim, the McCann creative department will be headed by the creative directors Simon Butler and Geoff Smith alongside Matt Crabtree and Simon Hepton.
McCann has put its faith in Karlsson to lead a creative renaissance and he will split his time between New York and London. Chris Macdonald, the McCann London chief executive, said that Karlsson's role will be to "put creative at the top of the agenda".
He will advise the agency on producing better work as well as helping with global clients and global pitches. Karlsson's appointment was orchestrated by Nick Brien, the worldwide chief executive of McCann Worldgroup, and Karlsson will join McCann's newly created "creative leadership collective", a group of the network's top creatives.
Karlsson, along with his creative partner of 20 years, Paul Malmstrom, gained international recognition for their work on Diesel Jeans. They moved from Sweden to the US in 1996 to join Fallon Minneapolis and created the controversial "Dick" campaign for Miller Lite, "Jukka Brothers" for MTV and "Buddy Lee" for Lee Jeans.
They joined Mother in 2003 and went on to create campaigns for clients such as Target, NBA and Virgin Mobile.
Malmstrom said: "Linus has one of the biggest hearts I know. He is also very methodical and relentless." Mother is not replacing Karlsson because, Malmstrom says, that would be "impossible". Karlsson had equity in the company and his shares will be "raffled off" to Mother NY staff. Robert Saville, the Mother founding partner, credits Karlsson with doing a "phenomenal job" with Mother in New York and describes him as a very "thoughtful, sensitive and inventive" person.
Saville said: "I wanted to work with him because of the work he did with Diesel and then with Miller and Lee. That work stood head and shoulders above anything else at the time."
Karlsson may have waved a final goodbye to his former creative partner, but Malmstrom remains protective of him: "Should he be mistreated in any way, I see no other option than to forcefully retrieve the man and put him in an ocean-view room filled with meatballs."