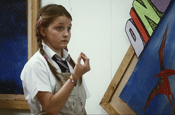 The agency, which already handles the company's advertising in the US, picked up the business without a pitch.
McCann will be briefed with evolving the 'Easy Button' campaign that was created by the incumbent, Euro RSCG London, as Staples looks to expand its presence in the UK market.
Rachel Trueblood, the marketing director for Staples, said: "We appointed McCann Erickson in the UK because of the importance of this market to us and because of McCann's infectious enthusiasm for our 'Easy Button' brand property. We're looking forward to working with them to turn this into a truly 360 degree campaign."
Chris Macdonald, the chief executive of McCann Erickson London, said: "Staples has been looking for a partner to help fuel its expansion."
Euro picked up the business without a pitch in October 2006 when it was moved out of the incumbent agency, Clark McKay & Walpole.
Staples opened its first UK store in Swansea in 1993. It now has 134 stores nationwide.