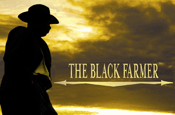 It is the first time that the brand has appointed an advertising agency since its launch in 2004.

McCann has been briefed to create a campaign that conveys the company's entrepreneurial spirit and its passion for British farming.

Wilfred Emmanuel-Jones, the brand's founder, said: "Since I launched The Black Farmer, we've seen strong growth of the brand and I'm really excited about working with McCann.

"From the outset, they have understood the essence of The Black Farmer and my maverick approach and I'm looking forward to building on that and growing the brand further."

Chris Macdonald, the chief executive of McCann, said: "This year, we've been looking to work with inspirational and entrepreneurial brands and The Black Farmer is exactly that.

"Wilfred has created an amazing brand that we're incredibly excited to partner as he grows and challenges older and more staid competitors."