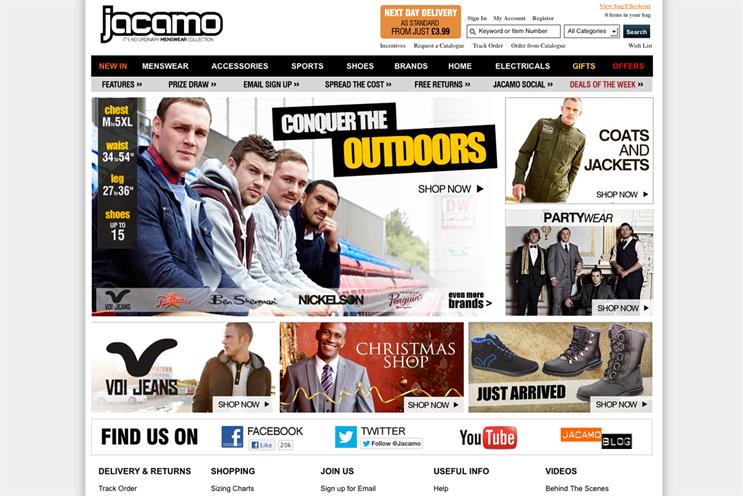 JD Williams, the catalogue retailer, has appointed McCann Manchester to handle strategic and creative work for its Jacamo brand after a pitch.

Jacamo, the specialist menswear brand that offers large-size clothes, spends around £2 million a year on advertising and has recently opened its own retail stores.

The brand currently uses the former England cricket captain Andrew Flintoff as its spokesperson. Previous advertising for Jacamo was fronted by the comedian Johnny Vegas.

McCann will now help refine the positioning of the brand and create a multi-channel campaign.

Alison Forbes, the head of brand, menswear, at JD Williams, said: "We are really excited about working with McCann. Their pitch got to the heart of our brand and they weren't afraid to challenge us. They also presented some great ideas across all channels that we can't wait to bring to life."