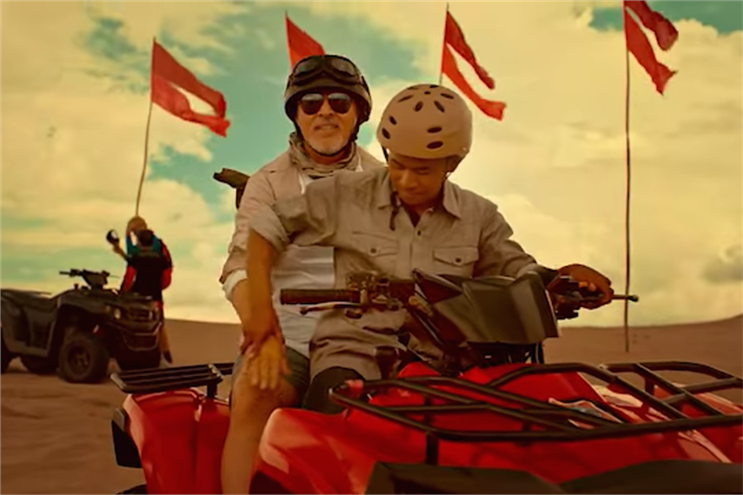 McCann Worldgroup Philippines has issued a statement refuting allegations of plagiarism regarding a new ad campaign for the country's tourism board.
"Sights", the first work in a new campaign "Experience the Philippines", which has replaced the hugely successful "It's more fun in the Philippines", is a heartwarming story of a blind tourist visiting the Philippines and slowly regaining his other senses throughout his trip.
However, netizens quickly drew comparisons to a 2014 ad by Ireland/Davenport in Johannesburg for South Africa's tourism department, entitled "Rediscover South Africa".
It also features a blind man whose disability is used to promote his trip, by depicting the heightening of his other senses in response to being on holiday in South Africa.
Allegations of plagiarism have been cast across the web, prompting McCann to issue a detailed statement explaining that the "Sights" concept was drawn from a true story.
"Our research has also shown that, of the millions of visitors who visit the Philippines, thousands of foreigners from over 100 countries have chosen to live and retire here," the statement said. "Our latest film, 'Sights,' was particularly inspired by the story of a visually impaired foreigner who has made the Philippines his home and who has come to experience the Philippines in different ways.
"It is unfortunate that the Department of Tourism has been called out and accused of plagiarism, for work we have done to highlight the testimonial of a real retiree. We take full responsibility, as all ideas and storyboards presented were conceptualised by McCann Worldgroup Philippines."
The agency concluded by stating that there "has never been any intention to copy others' creative work", and that McCann "stand[s] by the integrity with which this campaign was developed".
Furthermore, the Department of Tourism's assistant secretary Frederick Alegre defended the ad in an interview on local news network GMA News.
"You know how the creative agencies work, they're able to present it in different manners," Alegre said. "I think it's safe to say that this was presented in a different manner because we really have retirees in the Philippines that enjoy staying in the Philippines."
A version of this article was first published by Campaign Asia-Pacific