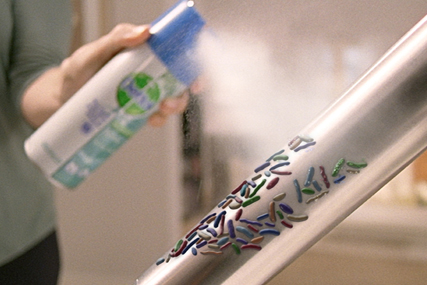 McCann already handled Dettol in India, but it succeeds Havas Worldwide in all other markets. Dettol and Lysol are different brand names for the same product family, depending on the market.
RB said that over the last two years, McCann had developed a "powerful" campaign for the brand in India, which had contributed to strong growth in penetration and market share.
The Dettol brand is also performing strongly in the UK. It was worth £71m in UK sales in the year to 10 October 2015 and overtook P&G's Flash as the biggest surface cleaning brand on the market (Nielsen).
"Dettol and Lysol are iconic brands and the quality of the strategic thinking and creativity we have seen from McCann has been outstanding," said RB executive vice-president global category development, Roberto Funari.
There is some consolation for Havas, however: RB also announced that the group would work as its lead strategic and creative partner for new strategic initiatives.
Power brands
Dettol/Lysol becomes the latest in a string of RB's power brands to move out of the hands of Havas, which previously handled the single £800m RB advertising account.
In May 2014 following a review through Agency Assessments, Droga5 New York was appointed to air freshener Air Wick and skincare brand Clearasil globally, while Wieden & Kennedy won dishwasher brand Finish.
Wieden & Kennedy's 2015 "Dishes" spot for Finish, based on the insight that everything in life ends with dishes, picked up silver at Cannes Lions and the Campaign Big Awards as well as gold at the British Arrows.
In July last year Wieden & Kennedy also picked up painkiller brand Nurofen, triumphing over Havas, which repitched for the business, and McCann.
Despite RB's policy of spreading its business across multiple agencies, Funari said that Havas continued to be a key partner for the business, with this reflected in its new strategic role.
"Havas has an incredible capacity to help form and shape new growth opportunities for us," he said.
"Over the years, they've partnered with us to build tremendous success across our brands. This appointment solidifies their role in a more formal capacity working closely with global category development."