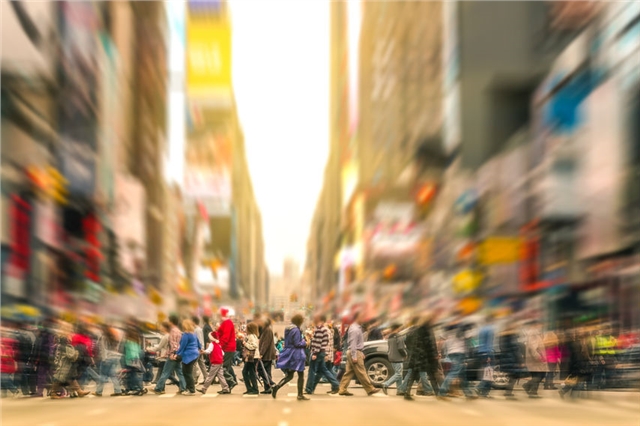 It's hard to find good help, they say. But what about holding on to good talent once you've found it? It's a critical issue for advertisers and their agencies today, particularly as the Millennial generation reaches critical mass within the workforce.
McCann Worldgroup thinks it has come up with one solution for keeping younger workers invested and content. An Asia-led initiative making it easier for employees to transfer within McCann's global network is yielding results, the agency says, largely because of the appeal it holds to the peripatetic Millennials.
"When you have a big organization like McCann, there's an opportunity to move people around," said Jean-Michel Wu, chief talent officer at McCann Worldgroup Asia-Pacific. "But it hasn't been properly advertised or promoted in the past, and also there hasn't been a formal structure around it."
Opportunities for geographical moves are now seen as key factor in attracting, retaining and developing talent. And this is increasingly true among Millennials. According to a report by PriceWaterhouseCoopers, a solid 71% of Millennials say they want and expect an overseas assignment during their careers. The growing importance of emerging markets, according to the report, has created a shift in mobility patterns, where skilled employees from emerging markets are increasingly in demand.
"Talent and mobility strategies will need to progress significantly to keep pace with this change, and the further increases in mobile employee numbers we expect to see," the report authors concluded.
Jean-Michel Wu: "We need to take into account that new experiences are really important."
Wu joined McCann in 2014 after 10 years at WPP, where he was most recently based in Shanghai as regional talent director. While mobility in the industry isn't a new thing, he believes that for it to be truly successful, there needs to be a clearly defined system in place.
"We know that Millennials are obviously a lot more curious and are interested in doing different things, and we need to take into account that new experiences are really important," Wu said.
Among the regional team helping to facilitate the mobility initiative is Nikhita Elizabeth Cyriac, associate director, talent projects; Makarand Tare, regional talent director; Rachel Earhard, learning and development director; and Alok Bhatia, associate director compensation and benefits.
"It can be a long process, and that's why you need a full team to make it work," Wu said. "We've invested quite heavily so we can actually do this professionally." Having worked in some of the larger organizations, Wu said, he saw the benefit of having a good mobility process.
"Coming to McCann gave me the opportunity to implement a full mobility process and really drive it," he said. "And also to build a team around it. It's not just about having a policy in place; it's about it executing properly."
The mobility drive, he says, is wrapped up into a bigger talent effort, which is about how the agency appraises its staff. With a "more rigorous" appraisal system, Wu said that the agency can better identify its best and brightest people as well as promote mobility. The programme offers staff the opportunity to move within the network for short- or longer-term projects, ranging from three to six months to three years or more.
It's been just over six months since McCann began to drive mobility in APAC. Wu said it's been well received throughout the region. The agency is aiming to double the number of moves this year compared to 2014. The ultimate goal, Wu added, is to see a reduction in the churn rate of McCann's high-potential people.
"Which ultimately means we want to keep our best people, invested and interested in McCann," he added.
This article first appeared on campaignasia.com.