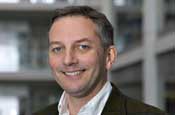 McCulloch's resignation follows months of speculation about staff departures following the arrival of Michael Grade as executive chairman earlier this year.
McCulloch has been at ITV for 27 years, it is unknown what his next role will be.
McCulloch said: "After 27 years with ITV it feels like the right time for me to explore new opportunities. The creation of a single ITV sales operation and the organisational restructures and strategy realignment involved in achieving that has been a great a challenge.
"We now have a refocused sales structure and marketing operation that reflect the needs of our customers much more effectively. With those changes in place and the new strategy bearing fruit it's time for me to face some fresh challenges elsewhere."
McCulloch was appointed commercial director in September 2005, and has overseen the commercial team including the restructure and rebranding of ITV Sales as ITV Customer Relations. He also played a central role in the mergers and subsequent restructures of LWT and Granada and the creation of a single ITV in 2002.
ITV's John Cresswell said: "Ian has made an outstanding contribution to ITV in his long career here. More recently he has put in place an excellent team and started a culture change and ITV now has a better and more constructive relationship with its customers than ever before. As a colleague and a friend we wish him all the very best for the future."