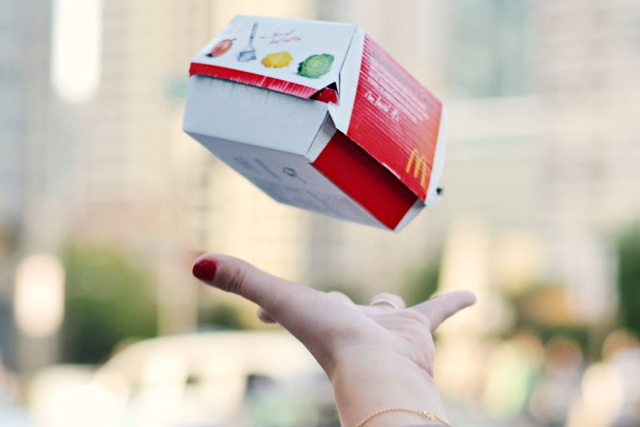 The idea is to keep a close eye on customer conversations about local restaurants, rather than McDonald's as a global entity, according to David Martinelli, the digital marketing manager overseeing the rollout.
Martinelli, speaking to Marketing, said: "Our customers don't view us as regions and divisions, they view us as brand McDonald's and the restaurants they visit."
Martinelli revealed the ambitious rollout last month at the Salesforce Dreamforce conference in San Francisco.
Speaking to Marketing in a follow-up interview, Martinelli explained that McDonald's US was focusing on "one-to-one" engagement with its customers.
He said: "It is important for us to deliver relevant content at the right time to the right people and play a role in the conversation they are having at the restaurant level."
Along with customer engagement, McDonald's US will use the pages to observe conversations about their food. The brand will also launch Twitter handles for each outlet to track customer discussions in real-time.
The brand is almost halfway through the rollout, which is being driven by the global marketing team with the help of ad and PR agencies.
Martinelli confirmed that local teams would manage the pages using Salesforce Social Studio, a set of social media management tools encompassing Buddy Media and Radian6.
He said: "Utilising Salesforce's Social Studio our teams are able to see into the comments coming in on all pages in a single screen, review and respond accordingly."
This is not the first time a major brand has used Facebook to try and reach customers at a highly local level. WalMart launched 3,500 Facebook pages for local stores in 2011, but a follow-up study from social analytics firm Recommend.ly found engagement was low compared to other local businesses.
Asked how McDonald's US would avoid a similar outcome, Martinelli said the brand had "a lot to learn".
He said: "As with any launch of this scale, there is a learning curve, but we are confident in the direction we are going and will continue to refine our strategy as this evolves."
Read next