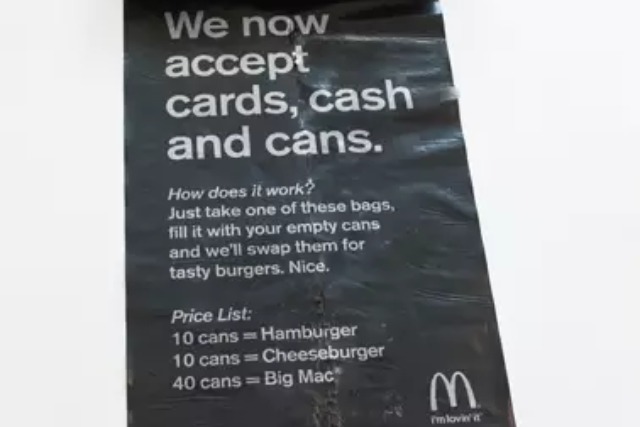 The fast food restaurant chain has rolled out a green festival campaign, which sees it accept empty cans as a form of currency in a bid to get people to clean up their act.
McDonald's stores, mainly near festivals and green spaces, are hosting billboards announcing it accepts "cards, cash and cans".
One clever twist is the billboards also dispense black plastic bags for revellers with a printed 'price list.'
For 10 cans hungry festival goers can cash in on a hamburger. And those with more of an appetite can swap 40 cans for a Big Mac. Yum.
Brand: McDonald's
Agency: DDB Stockholm