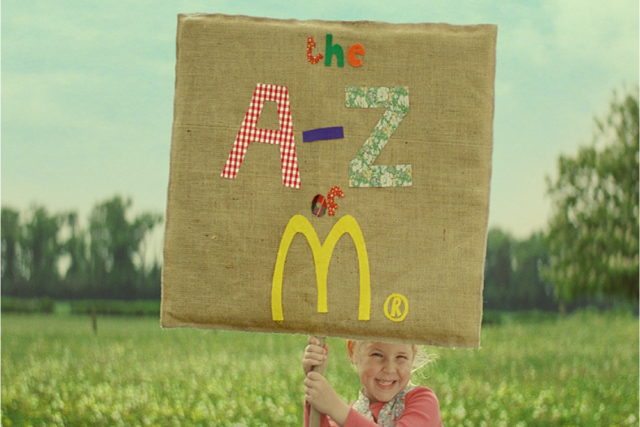 A 60-second TV ad, by Leo Burnett, broke this week and will run for six weeks.
The activity will focus on McDonald's community and environmental initiatives and its investment in employees, as well as continuing to feature food-quality messages.
The campaign will also run across print, along with social-media and online elements devised by Razorfish. The imagery and messaging will also appear on McDonald's delivery trucks and in its 1200 UK restaurants.
Alistair Macrow, McDonald's vice-president for marketing in the UK, said: "Over the past three years, our ad-vertising focus has been primarily on the ingredients that go into our food and where they come from.
"While our brand advertising will continue to satisfy this interest, we feel the time is right to start celebrating the good work we do in other areas of our business. Even our most dedicated followers will learn something new."
Among the elements that will feature in the ads is the collaboration with suppliers to reduce the environmental impact of its supply chain, through the McDonald's Agricultural Assurance Programme.
The brand will raise awareness of its "litter patrollers walk," which involves volunteers clearing litter from 3,000 miles of streets per week on average.
For the first time, the fast-food chain will also draw attention to the qualifications that staff can gain while working at McDonald's, including GCSEs, A-Levels and its apprenticeship in multi-skilled hospitality.
Macrow was promoted to the top UK marketing role in September, following the promotion of Jill McDonald to UK chief executive
In my view - Expert comment
Giles Gibbons, chief executive, Good Business
McDonald's is a fascinating story in terms of the way it has turned the business around. It was critical in McDonald's dark years to get back to basics – talking about the food.
An organisation with so many staff initiatives, sustainability programmes and local outreach projects, though, can go beyond talking about the food and quality of its restaurants. So it makes sense to broaden communications. People wouldn't have previously listened to McDonald's on this. They will now.