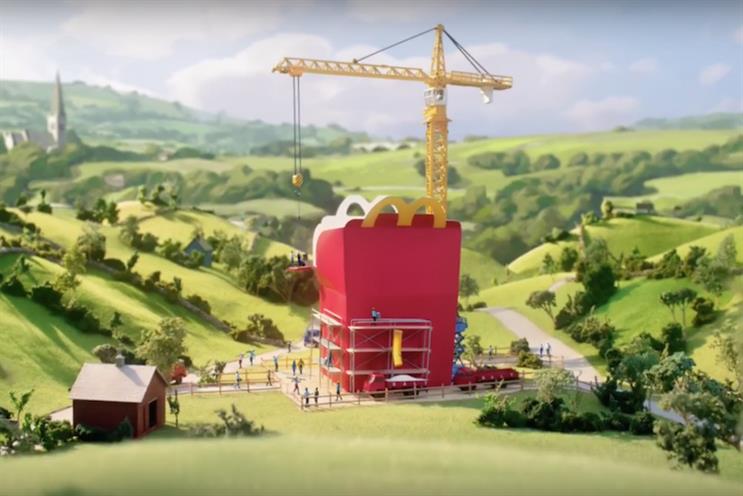 The 60-second 'Always Working' TV ad uses stop-motion animation to portray miniature builders working around a Happy Meal box within an idyllic rural landscape.

The ad opens with them taking salt out of the box in a wheelbarrow and tipping it down a waste chute, as the narrator states the chain has reduced the typical amount of salt in a Happy Meal by 47%. Other touches include straws doubling as pipes and carrots and apples being sawn up.

Steve Hill, McDonald's UK head of marketing, said: "Many parents still think of their own experiences of a Happy Meal when they consider their options for eating out with the kids.
"Our research showed that the vast majority of mums and dads were unaware of the great strides we've made in reformulating and evolving the contents of the Happy Meal box."


The TV ad ends with the address of McDonald's online resource Good to Know, to which other ads in press, in-store and social media will also drive customers.

The campaign continues the strategic direction that McDonald's advertising embarked on last May of showing the quality of ingredients it uses and addressing myths and concerns about its food.