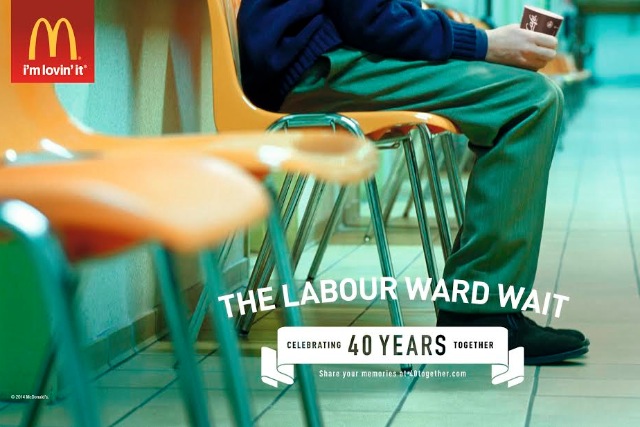 The restaurant chain's ad by Leo Burnett aims to remind people that McDonald's has "been there in the background of many moments all through their life."
Featuring "timeless" moments that people can "reminisce about regardless of age", the campaign launches with four 30-second TV ads aired during 'The X Factor' commercial breaks on Saturday.
The ads are designed to be "charming, funny, touching or poignant".
Following the launch, six executions in total will rotate on TV: "the just passed your test drive-thru"; "the camping trip SOS"; "the nervous first date"; "the just moved-in reward"; "the bubbles in heaven chat"; and "the after movie natter".
They will be supported by an outdoor campaign comprising eight executions, which are also designed to remind people that McDonald's has been there through a "myriad of moments".
All the TV ads will feature classic music tracks from the 70s including 'Lovin' You' by Minnie Riperton and Thin Lizzy's 'The Boys Are Back In Town' and will roll out on VoD and online.