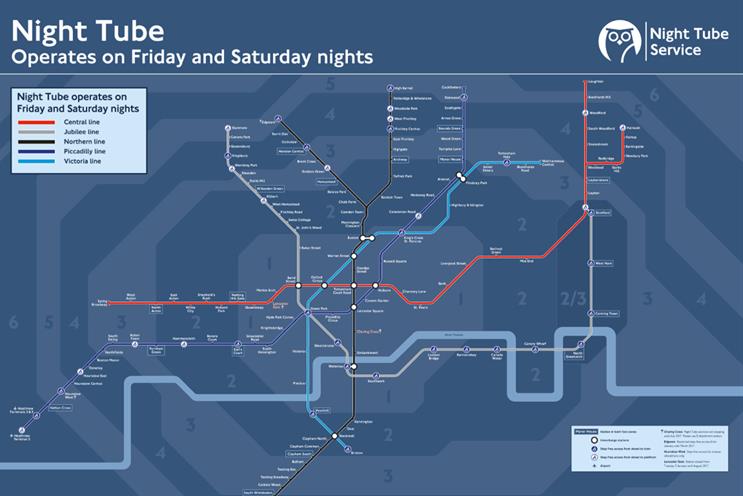 The fast food giant worked with OMD UK and developer Bappz to create the map, which is based on London Underground's iconic Tube Map.
The map marks any McDonald's restaurants that are open at the time of use and within three minutes walk of a station with a glowing M.
Rebecca Burke, executive business director at OMD UK, said: "It's the first time McDonald's has partnered with the London Tube Map and has been a long time in the making. We hope it brings a little bit of joy to Londoners travelling around in the early hours of the morning in need of a pit stop."
The Night Tube began operating on Friday and Saturday nights last autumn, after several delays. It runs on five lines.