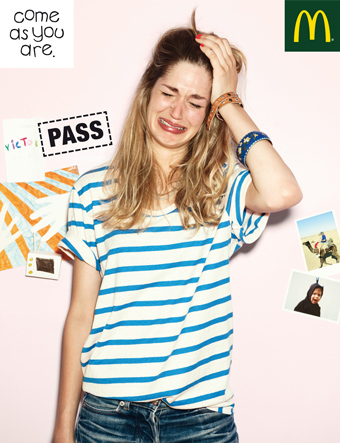 BETC Euro RSCG has created a print campaign for McDonald's to coincide with the release of the Baccalaureat exam results.
The campaign, called "come as you are", intends to let students know that it doesn't matter whether they've passed or failed their exams.
The images were shot by photographer Felix Larhar.