Fast Food
McDonalds 'come as you are' by BETC Euro RSCG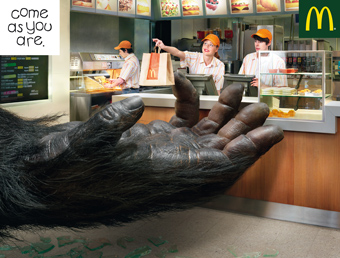 BETC Euro RSCG has unveiled its latest work as part of the McDonald's 'come as you are' campaign, this time featuring fictional movie characters.
Star Wars' villain Darth Vader sits alone at a table in one shot, while King Kong extends a hand in another as he attempts to pick up his meal.
The images were shot by Vincent Dixon.