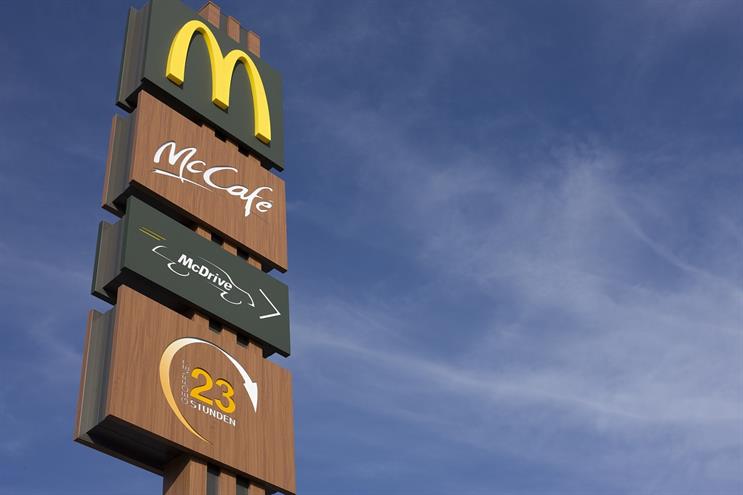 Total revenues were down 3.6% to $6.27bn (£4.79bn) – although comparable sales grew 3.1% – with the difference accounted for by the refranchising process aimed at putting the company on a more secure long-term footing.
McDonald's announced last May that it intended to increase the proportion of its restaurants operated by franchise-holders from 81% to about 90% by the end of 2018.
The UK was among the best performing markets on a comparable basis, along with Canada and Australia, with comparable sales across this group of markets up 2.6%. In high-growth markets, led by China and Russia, total revenue was up 25%.
But in McDonald's home country, sales have slowed down to 1.8% on a comparable basis, down from 5.4% last quarter, while the business did not reveal an absolute sales growth figure for the US. This came despite the popularity of the all day breakfast menu, introduced last autumn, which is now being expanded.
The company said it had no plans to introduce all day breakfasts in the UK, because its kitchen equipment was not big enough to be able to produce the breakfast and daytime menus simultaneously.
Chief executive Steve Easterbrook said: "Our second quarter performance, which marks our fourth consecutive quarter of positive comparable sales across all business segments, provides a clear indication that customers are responding to the steps we're taking to deliver the menu and value options they want at the convenience of McDonald's."