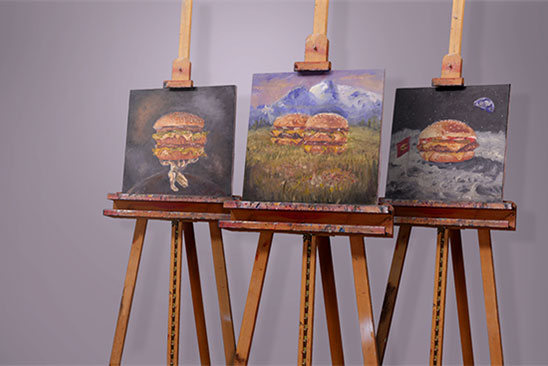 The hour-long programme was in the style of an art show, and involved three burger-inspired artworks created by artist Adam Holzrichter: "The Beefy Gastronaut", "Burger Brawn" and "Beefy Peaks."
Despite having no paid support, the video reached 884,300 people in 40 minutes, and recorded 43,200 engagements or likes, comments and shares, Adweek reports.
The stunt was a collaboration between the fast food chain's internal teams and its creative agency, Leo Burnett.
Paul Matson, McDonald's US director of social engagement, said: "We're looking at ways that we can make a big, bold move.
"Doing something live is a little bit of a calculated risk. It's inherently interesting because you don't know what's going to happen so we're trying to take advantage of that and see how that might work for a business that's 60 years old, such as ourselves."