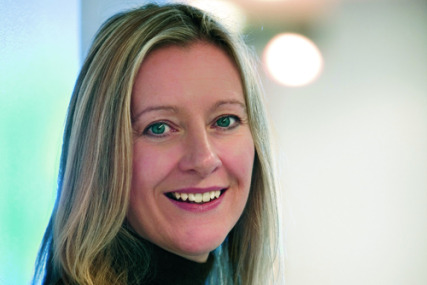 Easterbrook has been named as McDonald's executive vice president and global chief brand officer. This newly created position encompasses marketing, menu innovation, consumer insight and other global brand assets. Easterbrook will also provide strategic leadership on restaurant design and CSR.
He joined McDonald's in 1994, working in finance and then operations. He was appointed chief executive of the UK business in 2006 and president of the Northern European division (Denmark, Finland, Ireland, Norway, Sweden and the UK) in 2007.
During that time he has led the revitalisation of the business in these markets, delivering significant growth in sales and profitability.
Easterbrook said: "Working in the UK and Northern Europe I have seen firsthand both the resilience and magnetism of the McDonald's brand and its importance to our customers, our people and our franchisees.
"Add to this the dynamism of the markets that we operate in around the world and you can see why I am relishing the opportunity to help nurture the competitive advantage that the Golden Arches and what they stand for bring to our business."
McDonald, Easterbrook's replacement, is currently chief marketing officer for the UK and Northern Europe responsible for marketing, business strategy & insight and menu innovation.
She joined the Company in 2006 from British Airways where she spent 16 years, latterly as general manager global marketing. Prior to that she was at Colgate Palmolive.
Both Easterbrook and McDonald's new roles are effective from 1st September 2010.
In June global chief marketing officer Mary Dillon left the company after five years to become chief executive officer and president of telecoms company US Cellular.
Before leaving the company Dillon announced that that McDonald's is to update its iconic "I'm lovin' it" campaign with a new iteration. This is likely to hit UK screens this year.