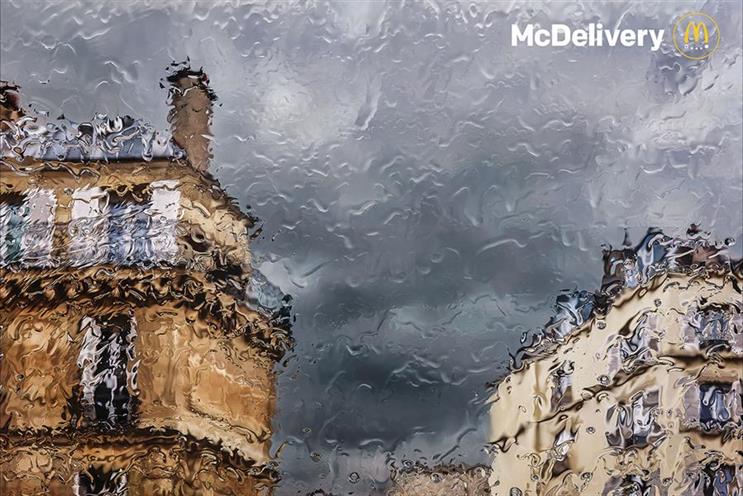 Delivery is continuing to prove key to McDonald's good performance, but it has the potential to deliver greater growth with increased consumer awareness, McDonald's chief executive Steve Easterbrook has said.
Easterbrook was speaking to analysts after the fast-food chain announced its results for the first three months of this year.
It reported global comparable sales – which do not include store openings or closures – up 5.4% in the first quarter of 2019 compared with the same period last year. Reported revenues were down 4% to $4.96bn (£3.8bn); excluding the impact of exchange rates, they rose 2%.
Easterbrook said McDelivery, which launched in the UK in 2017, was now worth an annual $3bn and "remains a key part of our velocity growth plan".
The service is available in more than 20,000 restaurants in 75 countries – more than half of all McDonald's worldwide.
"We've certainly been finding that the majority of that business is incremental and the year-on-year growth is really driven by raising consumer awareness," Easterbrook said. This meant "more marketing support" behind it, he added.
McDonald's had "got a quicker leap on delivery" in its leading international markets (which include Australia, Canada, France and the UK), as well as mid-sized European markets, than in the US, Easterbrook said. But he added: "As we've been working with Uber Eats on coverage, we believe we're on the verge of unlocking that potential more in the US."
Easterbrook was also asked if McDonald's was looking at introducing menu options based on meat alternatives that have become more popular in recent years. Rival Burger King has recently tested an "Impossible Whopper", made by vegan brand Impossible Foods.
"The key thing is to identify the sustaining consumer trends," he said. "What we do have to weigh up is: is there an additional complexity and, if there is, is that worth it? I certainly know our teams are paying close attention. There may be more to come, but there's nothing much to say about it at the moment."