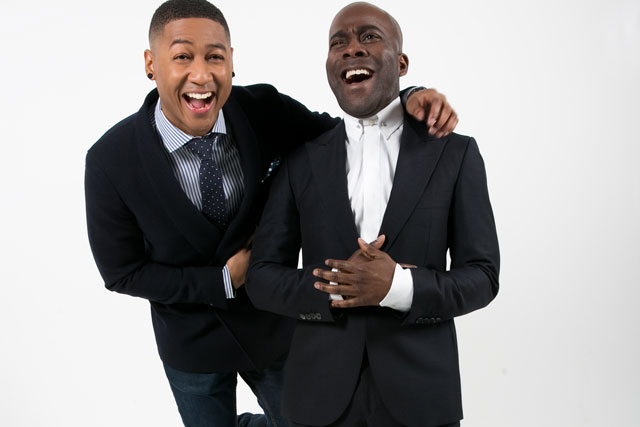 Rickie and Melvin, presenters on Box TV's '4Music', will present four 30-minute shows giving viewers an exclusive guide to music and entertainment over the summer months.
The partnership follows the success of last summer's McFlurry Music Mix Up and this year's shows will feature the two presenters delving into the personalities of some of the biggest names in pop.
The first of the four shows will air on 12 June on 4Music. The series will give viewers the chance to glimpse the life of artists away from the limelight allowing them to get the "inside scoop" on who they really are.
Alongside behind-the-scenes exclusives, 'Summer Scoops' will feature interviews with pop stars, as well as music videos and entertainment news.
Helen Higgins, the marketing manager at McDonald's UK, said: "The Summer Scoop delivers fresh, fun content that's in-step with our target audience and showcases McFlurry as the number one choice for that summer treat."
The partnership was brokered Bauer Media, among others, which is a joint founder and owner of 4Music's parent group Box TV along with Channel 4.
Janie Valentine, the production and commissioning director at Box TV, said: "It's amazing to be working with McDonald's again and together we've developed an exciting new multi-platform format.
"We'll be getting our audience to join in using every smart phone owner's favourite, the 'selfie', to drive some of the incredible fan interaction we're seeing on our music channels."
Valentine said the best "selfie" would earn the sender a chance to attend Rickie and Melvin's final show in the Summer Scoop' series.
Box TV's seven television music channels, which include 4Music, have a combined monthly audience of 14.1 million viewers.
Martin Luck, the commercial director, TV at Bauer Media, said: "Through their continued commitment to branded content, McDonald's are able to create a deeper brand experience cleverly supported by talent-led on-air, online, off-screen and in-store activity."