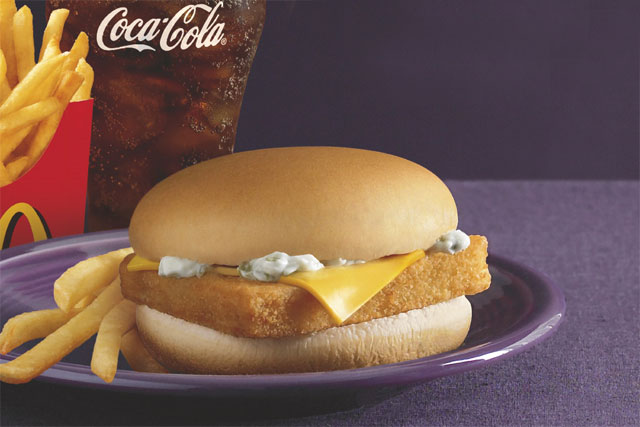 McDonald's will be the first fast-food company to introduce MSC certified white fish across Europe. It is unclear whether the initiative will be supported with marketing.
The move marks the latest attempt by the fast-food company to up the ante against its rivals in a long-standing battle to appear the most environmentally conscious.
The fast food chain will source council-approved Alaskan Pollack and Baltic cod to sell in 7,000 restaurants across 39 European countries, including the UK.
The MSC logo will appear on McDonald's packaging for products including the filet-o-fish from October.
Steve Easterbrook, president of McDonald's Europe, said: "McDonald's will be making MSC labelled fish available at an affordable price to millions of our customers across Europe.
"We chose the MSC certification as the most robust and recognisable independent accreditation of our sustainable fisheries standard. This is an important milestone in our commitment to ensure future long-term supply."
The MSC is an international non-profit organisation with a remit it to remedy the problem of overfishing.