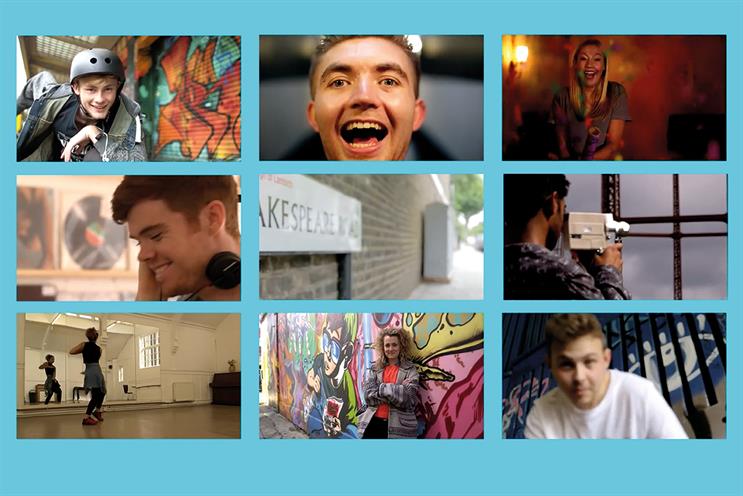 Channel Us launched last summer to great fanfare, with Macrow calling it "a groundbreaking moment for McDonald's in the UK". The brand signed up popular YouTubers Oli White and Gabriella Lindley to host it, with Lindley later replaced by Hazel Hayes.
The channel has posted 68 videos up until May, and still promises a "second series coming soon", but Macrow said McDonald's has chosen to move on to other campaigns.
"We got to the end of the pilot series and saw that the customers who experienced it loved what we were doing, but we weren't reaching enough customers for my liking," he said. "We're certainly not going to stop working in that area but the actual Channel Us, we think, has run its course."
Views attracted by each video in the series varied wildly. One, which introduced Hayes as the new presenter, clocked up more than 750,000, while several more reached six figures. But many others received far less attention, with none of the nine films posted in 2016 managing 1,000 views.
Macrow said McDonald's has drawn valuable lessons about which collaborators and types of content are most likely to resonate. "We learned what we knew before we started," he said. "The same rules of marketing and customer engagement apply as they always have. Where we did things that were close to our brand in areas of mass interest, we got more people involved."
Three brands that 'get' YouTube
Pepsi Max
With a focus on spectacle, such as its "Unbelievable" bus-shelter stunt [above] – which has drawn more than 7.5 million views – the brand has pursued a "quality over quantity" approach. Pepsi Max has attracted 120,000 subscribers to its YouTube channel despite posting only 67 videos over three years.
Red Bull
At the other extreme, Red Bull's channel has a truly rapid output, with more than 700 videos posted in the past year. Spanning the full breadth of extreme sport and thrill-seeking, the films are consistently on-brand for the energy drink.
Nike
With its first post a behind-the-scenes look at a Ronaldinho shoot in 2007, Nike has been on YouTube almost since the platform launched. The varied content on the channel is full of the kind of surprising creativity and inspirational ideas that the brand has long claimed as its own.