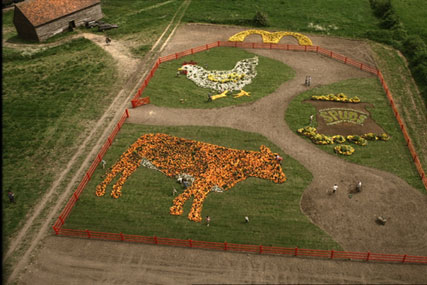 The fast-food chain, which is already one of the Games' worldwide commercial partners, is believed to be close to signing a £3m deal with the London Organising Committee of the Olympic Games and Paralympic Games (LOCOG) that will give it a key role in helping to recruit and train 70,000 helpers.
Services to be provided by volunteers at London 2012 include first aid, interpreting, checking tickets and travel advice. In addition to a headline sponsor, LOCOG is looking to sign up a series of tier-two volunteering partners.
Last week McDonald's also revealed that it will use its official London 2012 sponsorship to promote the role of British and Irish agriculture in being the source for all the food served at its outlets on the Olympic site.
Under its 'Open Farms' programme, McDonald's will feature British and Irish farms in its national TV advertising in the run-up to London 2012. The fast-food chain will also arrange visits to these farms so consumers can experience at first hand where it sources ingredients.
McDonald's chief executive, Steve Easterbrook, told Marketing: 'We've been celebrating farming in our marketing since last summer, but the creative elements of our ads will change in the run-up to the Olympics. There will be hundreds of people going to the farms, rather than hundreds of thousands, but the key thing is that they can then report back to others.'
Stakeholders and other interested parties have broadly welcomed the Open Farms initiative, although some argue that McDonald's could do more to support domestic agriculture.
Lee Woodger, head of the National Farmers Union's Food Chain Unit, said: 'While this is a positive move by McDonald's, we would point out that it still has work to do on where it sources its chickens.'
Currently, about 99% of the chicken used by the fast-food chain in the UK is imported despite McDonald's commitment to source its chicken from British and Irish farms for its restaurants on the Olympics site.