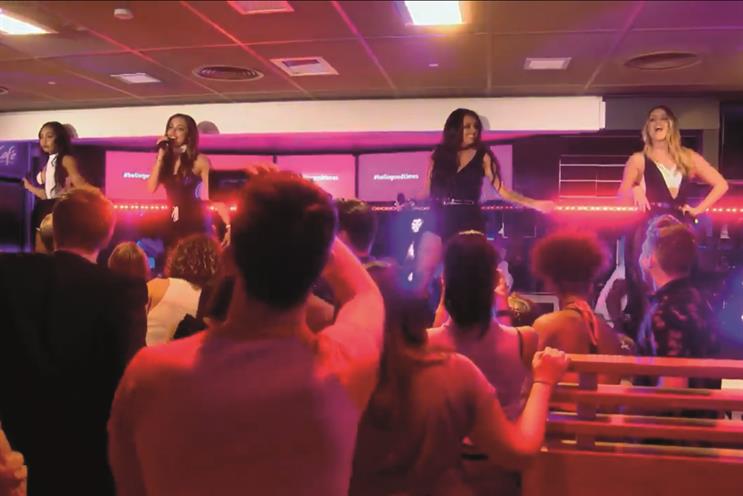 The ten-week partnership will also include activity across Dax, Global's programmatic advertising exchange, as well as experiential activity at festivals this summer to promote to McFlurry flavours.
McDonald's is making its presence visible to younger music-lovers as part of its "Good times" campaign platform launched last year. The brand is trying to reinforce the message that wherever McDonald's is found, good times are to be had.
The campaign starts this week, ahead of next week's Barclaycard presents British Summer Time event at London's Hyde Park with Justin Bieber. It finishes with Fusion Festival in Liverpool in September.
The activity also includes thermally-activated ads to promote the Galaxy McFlurry and Flake McFlurry, which will run SoundCloud and Deezer platforms when the weather is sunny and the temperature is high across most of the UK.
Last year, following the launch of the "Good times" campaign, McDonald's recruited Tinie Tempah to play an intimate impromptu gig in Walsall, and got pop group Little Mix (above) to make a surprise appearance at a girl's birthday party in south London.
Emily Somers, vice president of marketing and food development at McDonald's UK, said: "Our 'Good times' campaign is all about recognising the feel good moments that occur at McDonald's across the UK and amplifying these to make them even bigger and better."