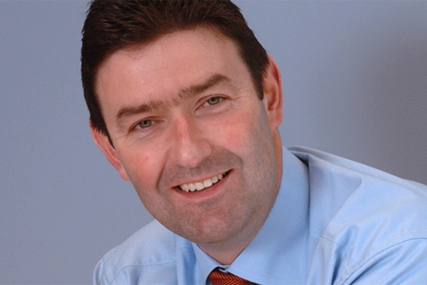 Instead, he will now head up the fast-food chain's European operations.
In May, McDonald's appointed Easterbrook, its top executive in the UK and Northern Europe, to the new role of global chief brand officer, in a management shift.
As part of the changes, Jill McDonald, chief marketing officer for Northern Europe, was announced as Easterbrook's replacement.

However, Easterbrook will now move to the role of president of McDonald's Europe, replacing Dennis Hennequin who is leaving the business.
Easterbrook will oversee the operations of more than 6,800 McDonald's outlets in 39 European countries, and will support McDonald's president and chief operating officer Don Thompson.
It means that McDonald's is still in the hunt for a global chief branding officer, a position it is expected to fill within the next few weeks.
The move to appoint Easterbrook to the European role is thought to have been prompted by Hennequin's departure.
Jim Skinner, McDonald's chief executive, said: "The strong performance of McDonald's Europe is a key component to our overall success and Steve's track record shows that he'll do an excellent job leading the business."