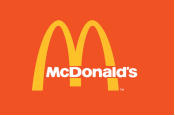 While most brands would rather be loved than hated, consumer affection does not necessarily result in a clear commercial advantage. Regardless of whether a brand has inspired great love or vehement hatred, it has at least elicited a definite response from consumers, meaning that not only are they aware of its existence but have strong feelings toward it, neither of which is necessarily a bad thing.
Once again, the findings of the fourth annual online poll into the brands we love and hate, conducted by Joshua G2 on behalf of Marketing, provide a unique insight into brand perception and broader consumer trends, and demonstrates that poor regard does not equate to poor results.
McDonald's is a case in point. While a strong performance in 2007 led to it being heralded as the year of the Big Mac comeback, the fast-food behemoth was voted the most-hated brand in Britain. Jill McDonald, its chief marketing officer for Northern Europe, admits that McDonald's is a polarising brand. Despite this, according to the chain, 70% of the UK population say they will eat at one of its restaurants at least once over a 12-month period. 'There are a great deal of myths surrounding the business but we continue to address that,' adds McDonald.
Rory Sutherland, executive creative director and vice-chairman of Ogilvy, claims there is a huge amount of 'veiled snobbery' aimed at the golden arches. He finds a bright spot for it in its particular unpopularity among the over-55s. According to Sutherland, the fact that it does not attract this demographic means they won't be lingering about, 'holding up the queue'.
'One of the great things about McDonald's is that the Guardian-reading, hand-wringing liberals who hate it so much don't go there. It's like the National Rifle Association - you either belong there or you don't,' he adds.
On the flipside an unprecedented number of technology brands appear in the most-loved list, with Nokia taking top spot, iPod third and social networking site Facebook making its debut in fifth. It is a shift noted by Matthew Howells, regional director of Joshua G2. 'Technology brands' dominance of the positive rankings is more evident than ever,' he says. 'Perhaps most interesting, the one hardware brand [Nokia] to shoot to the most-loved spot is moving from being a handset manufacturer to a service provider.'
The tables confirm that those who have innovated have been rewarded; Virgin Media shot up the table to become the sixth most-loved brand in Britain, following its tussle with Sky. The brand's marketing director James Kydd says it has focused on getting the basics right. 'People like you when you admit that something is wrong, and then follow through and improve it. We have certainly done that with customer service,' he adds.
The consumer reaction to the pair also demonstrates the lack of correlation between affection and marketing spend. Sky Sports remains the most-hated TV channel - not surprisingly it is particularly disliked by women (73%). Sky as an overarching brand also scores badly, and, despite its burgeoning adspend, is the 39th most-hated. By contrast, Virgin Media is the sixth most-loved brand, suggesting that the British tradition of rooting for the underdog is alive and well.
In response to the growth of the 'cult of celebrity' in advertising, this year the survey also tabled opinion on the most-loved and most-hated celebrities. Paul McCartney was voted most-loved, while his former wife Heather Mills was deemed most-hated. Women it seems judge others of their gender harshly - four of the top five most-hated celebrities were female.
So, while being loved might reflect high levels of service and values as well as effective communications, all is not lost for those that draw disdain. As Hamish Pringle, director-general of the IPA and author of Celebrity Sells, points out: 'Ryanair is a universally loathed airline but millions of people fly with it. People realise it's a trade-off and that they are sacrificing service and reliability for a cheap seat.'
Top 50 Loved brands
Rank
Brand
%
1
Nokia
39.6
2
Tesco
28.2
3
iPod
27.1
4
O2
25.9
5
Facebook
24.9
6
Virgin Media
24.3
7
BBC One
23.7
8
Next
21.3
9
Asda
20.8
10
Marks & Spencer
20.1
11
Nintendo DS
19.1
12
British Airways
18.9
13
Sainsbury's
18.6
14
Orange
18.2
15
The Sun
18.2
16
Cancer Research UK
18
17
YouTube
17.8
18
Daily Mail
17.4
19
Vodafone
17
20
Sony Ericsson
16.8
21
Argos
16.5
22
Galaxy
15.7
23
Friends Reunited
15.4
24
Cadbury Dairy Milk
15
25
ITV
14.5
26
Dove
14.4
27
KFC
13.9
28
Manchester United
13.3
29
T-Mobile
12.9
30
BT Openworld
12.8
31
Samsung
12.8
32
Ford
12.3
33
Virgin Atlantic
12
34
Nivea
12
35
Olay
11.9
36
Subway
11.8
37
McDonald's
11.3
38
Pizza Hut
11.1
39
Lloyds TSB
10.8
40
Boots
10.8
41
Morrisons
10.8
42
Sony Walkman
10.6
43
Ferrero Rocher
10.4
44
Motorola
10.2
45
Twix
10.1
46
Halifax
10.1
47
Macmillan Cancer Support
9.9
48
Boots (beauty)
9.8
49
Levi's
9.8
50
PizzaExpress
9.7
Source: Joshua G2 ConsumerCheck
Top 50 hated brands
Rank
Brand
%
1
McDonald's
27.2
2
AOL
25.5
3
The Sun
22.9
4
N-Gage
19.7
5
TK Maxx
19
6
QVC
17.8
7
Manchester United
16.7
8
Cadbury Creme Egg
16
9
Daily Star
15.7
10
3
15
11
British Airways
14.3
12
Orange
13.3
13
Ryanair
13.2
14
easyJet
12.7
15
Sky Sports
12.7
16
KFC
12.6
17
Skoda
12.2
18
Ferrero Rocher
12
19
BT Openworld
10.7
20
Motorola
10.2
21
Christian Aid
10.2
22
Tesco
10
23
Smart
10
24
Friends Reunited
9.7
25
Kwik Save
9.7
26
Vodafone
9.7
27
Barclays
9.5
28
Sony Walkman
9.1
29
Chelsea FC
9
30
Lidl
8.8
31
T-Mobile
8.7
32
Bebo
8.5
33
Ford
8.5
34
Burger King
8.5
35
Arsenal FC
8.4
36
Top Shop
8.3
37
Mothercare
8.1
38
Fresh
8.1
39
Sky
7.9
40
War on Want
7.6
41
MySpace
7.5
42
Spar
7.5
43
Mingles
7.3
44
Facebook
7.1
45
Financial Times
7
46
Gap
6.9
47
O2
6.9
48
Eurosport
6.9
49
Sainsbury's
6.7
50
MBNA
6.7
Source: Joshua G2 ConsumerCheck
Celebrities in ads
Victoria Beckham - as featured in Tesco and Marc Jacobs ads is the most hated celebrity - closely followed by Kerry Katona who has just been rewarded with a further 12 month contract from Iceland. While she is unlikely to be crowned mother of the year again agencies agree that she remains 'aspiration' amongst Iceland's target audience, There was also a big endorsement of Jamie Oliver's long-running association with Sainsburys. 'Consumers are increasingly cynical of the relationship between brands and celebrity and it is vital that there is a genuine relationship between the two,' says the IPA's Pringle who describes the association as a 'marriage'. 'Jamie is also a consultant to Sainsbury's and it is clear he has a genuine stake in what they are doing'. Unfortunately Jamie's wife Jools is not part of this package - and has been pictures shopping in her own store of choice - Waitrose.
Most Loved % Most hated %
Stephen Fry 18.24 Victoria Beckham 18.53
(Twinings) (Marc Jacobs/Tesco)
Jamie Oliver 18.14 Kerry Katona 18.14
(Sainsburys) (Iceland)
Mr T q 10.11 Michael Winner 15.16
(Snickers) (esure)
David Beckham 5.65 Trinny and Susannah 6.14
(Adidas) (Littlewoods)
Nicole Kidman 5.65 Davina McCall 4.46
(Chanel, Nintendo) (Garnier)
Social network sites
No surprises that the social phenomenon that is Facebook is the most loved brand. However, the fact that Facebook is also the fourth most hated brand sends warning signals over the brand and reflects growing concerns over privacy. Nokia's Harris warns that any new brand faces - particularly a technology brand - is the danger of being simply a fad. 'There are clearly brands in the social networking arena which will come and go, the key is to stay one step ahead and be on the look out for the next big thing,' he says.
Overall Friends Reunited is ranked as the most hated technology brand despite its first mover advantage in the marketplace. Analysts blame the lack of innovation as the key to its demise. However amongst the over 45s it is also the most favourite reflecting a genuine age gap between Facebook fans and Friends Reunited. Their second favourite social networking site is You Tube - which is increasingly attracting the silver surfers.
Most loved % Most hated %
Facebook 24.9 Friends Reunited 9.7
You Tube 17.8 Bebo 8.5
Friends Reunited 15.4 My Space 7.5
My Space 5.0 Facebook 7.1
Bebo 2.6 You Tube 5.1
Handheld gadgets
The Ipod phenomenon shows little sign of waining and the music player is the most loved handheld entertainment device. However - it is also ranked the fourth least favourite device reflecting the fact that market dominance inevitably creates a backlash. Notably it is more disliked amongst the over-45's who may be increasingly concerned with teenagers who tune into their ipods to drown out their parents. Virgin Media's Kydd says tat when technology works and actually brings something new to people's lives its easy to get excited about. 'The thing about the Ipod is that before it came along very few people knew how to use an MP3 player and they really made it accessible.' Technology brands feature highly in the list of most favourite brands - primarily because there is more innovation in the sector than any other.
Most loved % Most hated %
Ipod 27.1 N-gage 19.72
Nintendo DS 19.1 Sony Walkman 9.12
Sony Walkman 10.6 Sony PSP 6.05
Sony PSP 8.0 Ipod 5.75
N-gage 0.1 Nintendo DS 5.75
High street shops
Jeremy Paxman is not alone in his growing disillusion with Marks & Spencer - (in his case over the lack of Y fronts in store). While the store is voted the most loved high street shop it is also the forth most hated store - taking away some of its shine. Richard Perks, retail analyst at Mintel, says that while Marks & Spencer's Christmas retailing figures were a little worrying - overall the brand has really got its act together.
Argos also puts in a strong performance - ranking above John Lewis which comes in third. Ogilvy's Sutherland says the store benefits from good prices and service 'Argos is one of the UK's most successful retailers and it deserves some recognition,' he says. On the flipside TK Maxx is the most hated high street store and analysts point to its poor in-store experience - more jumble sale than designer store - as key to its poor position.
Most loved % Most heated %
Marks & Spencer 20.12 TK Maxx 19.03
Argos 16.45 Mothercare 8.13
Boots 10.80 Woolworths 6.14
John Lewis 8.13 Marks & Spencer 5.75
Woolworths 6.74 Littlewoods 5.65
Supermarkets
As one of the biggest brands in the UK it is little surprise that Tesco is the most loved supermarket brand it is also the most hated suggesting. The retail giant polarises opinions amongst consumers and should beware of over-extending the brand. Mintel's Perks says that there are a growing number of consumers who resent the supermarket's power. 'Tesco has had such a bad press - the media really have it in for them and much of what they do is often twisted around,' he says. According to analysts consumers are extremely loyal to supermarkets and do not switch allegiances quickly making it vital that stores ensure they get the basics right. Kwik Save - which went into administration in July was ranked the most hated supermarket. Understandably the brand is to be axed and replaced with the Fresh Express brand.
Most loved % Most hated %
Tesco 28.1 Tesco 10.01
Asda 20.8 Kwik Save 9.71
Sainsbury's 18.6 Lidl 8.82
Morrison 10.8 Spar 7.53
Waitrose 8.5 Sainsbury's 6.74
Fashion
Top Shop is showing signs of fashion fatigue and was found to be the least favourite fashion brand while Next clinched the top spot. Retail analysts believe Top Shop's pricing is a key issue for the brand as the smash and grab style of shopping made affordable by the likes of Primark has placed an increased focus on price. Notably there are no premium designer brand names in the most loved category - while Tommy Hilfiger makes a showing in the most hated. 39% of respondents strongly agreed with the statement that a designer label on clothes is no guarantee of better quality or design.
Most loved % Most hated %
Next 21.3 Top Shop 8.33
Levi's 9.8 Gap 6.94
Monsoon 6.3 Next 6.44
River Island 5.6 Levi's 5.45
Top Shop 4.8 Tommy Hilfiger 4.56
Football
Manchester United is a brand that brings out the classic love/hate relationship with the British public. Supporters declare their undying love for the Red Devils, who have been riding high in the Premier League and Champions League this season, boosted by stars including Wayne Rooney and Cristiano Ronaldo.
However, fans of other sides, particularly north-western rivals, are united in their loathing of United.
Hugh Sleight, editor of FourFourTwo magazine, explains: 'It is to do with numbers. They have more fans than anybody else because they have won trophies. But success breeds contempt, and you'll often hear the initials ABU from rival fans, which means Anyone But United.'
The rest of the so-called Big Four of the Premier League - Arsenal, Chelsea and Liverpool - also appear in both the top five most loved and most hated football clubs. Of the rest, Tottenham Hotspur are the fifth most loved football club, whereas - mystifyingly - little Wigan Athletic are the fourth most hated.
Most loved % Most hated %
Man Utd 13.3 Man United 16.7
Liverpool 9.7 Chelsea 9.0
Arsenal 8.2 Arsenal 8.4
Chelsea 5.8 Wigan 3.7
Tottenham 3.9 Liverpool 3.4
Mobile networks
The research brought more bad news to the beleaguered 3 network, which was ranked the most-hated in the category, closely followed by Orange.
O2, which has successfully turned around its customer-service record in more recent times, was ranked the most-loved network.
The results suggest that O2's back-to-basics marketing campaign is paying dividends. Analysts claim that the mobile operator's 'SIM simplicity' approach, which enables consumers to purchase only a SIM card on a call-payment plan, has successfully targeted those confused by complicated tariffs and loath to be drawn into 18-month contracts.
Three brands in the mobile network category made an appearance on both the most-loved and most-hated lists: Orange, T-Mobile and Vodafone.
Most loved % Most hated %
O2 25.9 3 15.0
Orange 18.2 Orange 13.3
Vodafone 16.9 Vodafone 9.7
T-Mobile 12.9 T-Mobile 8.7
Virgin 8.6 Fresh 8.1
Mobile handsets
This year's findings are welcome news for Nokia, which is the UK's most-loved mobile brand. It was particularly popular with 18- to 45-year-olds, with more than 46% ranking the brand number one. Motorola was returned as the most-hated handset manufacturer.
Despite the increased emphasis on fashion phones in precious metals or unique shapes and sizes, just 3% of respondents strongly agreed that they would choose a handset on the basis of style rather than functionality.
Among the over-45s, Blackberry is ranked the fourth most-hated handset; suggesting older consumers are tiring of their 'Crackberry' addictions. Analysts believe the brand risks being seen as too much of an encroachment on personal lives, or perhaps consumers have had enough of people too rude to turn their Blackberry off over dinner.
Most loved % Most hated %
Nokia 39.6 Motorola 10.2
Sony Ericsson 16.7 Siemens 6.3
Samsung 12.8 iPhone 6.1
Motorola 10.2 Nokia 5.7
Siemens 2.0 NEC 5.2
Car marques
Remember all those old jokes at the expense of Skoda? While one might have assumed these had been consigned to history, it seems their legacy lives on, with consumers rating the marque as their most-hated car brand.
Perhaps what is most surprising is the lack of the so-called gas guzzler brands such as Land Rover on the list. However, consumers did express their dislike of the greener Smart car - its convenience factor is clearly outweighed by concern over its squat looks, according to the survey.
On the positive side, Ford outscores its rivals by a considerable margin thanks to brands such as Fiesta and Focus. Consumers in the South, and those aged 55 and over are most likely to rate the marque's cars highly. Nonetheless, Ford also ranks as the third most-hated brand. A bit like Manchester United, the brand is as divisive as it is well-known.
Most loved % Most hated %
Ford 12.3 Skoda 12.2
Vauxhall 6.6 Smart 10.0
Volkswagen 6.0 Ford 8.5
Nissan 6.0 Fiat 5.8
BMW 5.8 Renault 5.5
Finances
As the credit crunch begins to bite, so perceptions of financial-services brands are worsening. A substantial 80% of respondents agreed or strongly agreed that the willingness of financial institutions to offer credit has fuelled the rise of household debt.
Barclays is the most-hated in the sector and it is notable that the approval ratings of the most-loved brands are not as high as in many of the survey's other categories.
Top of the latter list is Lloyds TSB, which has just started a major push for its slogan 'For the journey'. It edges ahead of the Howard Brown-fronted Halifax and the self-styled 'World's local bank' HSBC.
Nigel Gilbert, head of group marketing at Lloyds TSB, says 'Lloyds TSB is a brand that people really trust. We have a long heritage and are part of the fabric of the British high street. This reputation has served us extremely well, particularly over recent months.'
Most loved % Most hated %
Lloyds TSB 10.8 Barclays 9.5
Halifax 10.1 MBNA 6.7
HSBC 9.7 American Express 6.1
Barclays 9.1 Lloyds TSB 6.0
NatWest 7.1 Halifax 5.9
Airlines
Following the carnage that arose after the opening of Heathrow Terminal 5, it is almost inevitable that British Airways tops the list of most-hated airline brands. More surprising is the fact that the British flag-carrier is also the most-loved in the category. T5 aside, it is clearly doing something right.
Liana Dinghile, senior consultant at brand agency Dragon, says customers feel a strong loyalty to their national airline, but expectations in travel are high and brands can fall very easily.
The low-fares airlines, Ryanair and easyJet, both appear in the list of least-favourite airlines. For all their £9.99 fares, the experience of flying with these carriers still leaves many passengers exasperated.
However, easyJet has stolen a march, also appearing in the most-loved list. While Ryanair has sought publicity with controversial ads, it has lost favour through extra charges and a flow of negative media stories.
Most loved % Most hated %
British Airways 18.9 British Airways 14.3
Virgin Atlantic 12.0 Ryanair 13.2
easyJet 9.4 easyJet 12.7
Emirates 5.3 Monarch 4.6
Monarch 4.1 Air France 4.2
Charities
While one would hope it would be hard to hate charities, the fact that some make it into the most-hated brands list should concern the sector. Particularly worrying is the finding that the presence of 'charity muggers' in the street puts off almost 56% of respondents from making donations.
Politically active organisations turn consumers off the most, top of the list being Christian Aid, a charity that campaigns vigorously against conflict, corruption and climate change.
Two cancer charities top the most-loved list, Cancer Research UK appearing in the overall top 20 for the second year. Its 'Race For Life' events have helped build strong brand recognition and affinity. Sarah Lyness, CRUK's executive director of communications and information, says: 'We've built our brand through many channels and activities and give a consistent message that, thanks to research, progress is being made and cancer will be beaten.'
Most loved % Most hated %
Cancer Research 18.0 Christian Aid 10.2
Macmillan Cancert 9.9 War on Want 7.6
RSPCA 9.2 Oxfam 6.5
NSPCC 7.6 Salvation Army 6.2
PDSA 5.8 RSPCA 6.0
Beauty
The research dealt another blow to the unrealistic and unattainable images of women long favoured by the beauty industry. Unilever's Dove, with its on-going 'Real Beauty' campaign, topped the rankings as the most-loved beauty brand in the UK. Conversely, Rimmel, whose ads feature supermodel Kate Moss, made the most-hated list.
Boots, which has won plaudits for its anti-ageing creams and has invested in beauty-focused ads, also scored highly, ranking fourth among the favourites. Meanwhile, fashion designer Stella McCartney, who has a range of organic beauty products, was the most-hated. Looking ahead, Dove has a tough job on its hands to retain the top spot as more brands encroach on its territory. Simple, for example, has shifted its strategy to reflect a more inclusive image of beauty than super-skinny catwalk models.
Most loved % Most hated %
Dove 14.4 Stella McCartney 9.2
Nivea 12.0 Olay 5.2
Olay 11.9 Rimmel 4.8
Boots 9.8 Maybelline 4.1
Calvin Klein 6.8 Helmut Lang 4.1
ISPs
Virgin Media wins the battle of the ISPs by a significant margin, while its arch-rival Sky falls behind BT in third place. AOL remains the least-favourite brand and is second most-hated in the UK.
Virgin Media's Kydd believes that its quality of service has been the key to its success. 'It's really frustrating if your broadband doesn't work - just the fact our service does and is reliable has really excited people.' The brand's marketing activity, which has focused on explaining why its product is good in a straightforward way, has also boosted consumer perceptions.
Most loved % Most hated %
Virgin Media 24.3 AOL 25.5
BT Openworld 12.8 BT Openworld 10.7
Sky 8.1 Sky 7.9
AOL 7.5 Tiscali 5.7
Tiscali 7.5 Orange Home UK 4.7
Newspapers
Although The Sun's advertising campaign declares: 'The Sun: We Love It', the research reveals the tabloid is not only lacking love but is actively hated. David Pullan, president of service
solutions at Aegis, says the figures are cause for concern. 'The tabloids have had a tough time over their coverage of the disappearance of Madeleine McCann. It has stripped away their guise of being one of the people and revealed a sharp edge which makes many consumers uncomfortable,' he says. The Guardian dropped out of the top five most-loved newspapers, while, notably, the Daily Mail - widely viewed as the scourge of liberal England - is ranked as the 18th most-loved brand in the UK, reflecting a broader shift in the political landscape.
The Mail is the best-loved paper among the over-45s, with 31% of respondents in this age group backing it. In contrast, 39% rank The Sun as their least favourite. There are also significant regional variations in taste: the Mail is the most-loved daily in the South, while The Sun takes the top spot in the North.
Most loved % Most hated %
The Sun 18.2 The Sun 22.9
Daily Mail 17.4 Daily Star 15.7
The Times 9.0 Financial Times 7.0
The Mirror 7.2 The Mirror 5.1
Daily Telegraph 6.7 The Guardian 4.4
Television channels
BBC-bashing has become something of a national sport over the past year, but its main channel has a substantial lead on its peers in the most-loved stakes. In contrast, while Five has splashed out on Neighbours , its acquisition has not garnered it any greater consumer affection: it is the only terrestrial channel within the top five most-hated brands. A high number of media brands appear in both the main most-loved and most-hated lists, reflecting the emotive nature of content.
Helen Kellie, head of marketing, communications and audience for BBC Vision, says being 'loved' is a vital metric for the BBC. 'Viewing figures are important, but it's not just the numbers. Appreciation of our shows is vital.' However, being loved brings with it a substantial responsibility. 'The BBC brand is like family to viewers and obviously we take great care - but if we disappoint our audience they get very upset,' she adds.
Most loved % Most hated %
BBC One 23.7 QVC 17.8
ITV 14.5 Sky Sports 12.7
Channel 4 9.6 Eurosport 6.9
Sky Sports 6.0 MTV 5.2
Five 5.9 Five 4.8
Chocolate
Cadbury may have grabbed all the headlines with its award-winning 'Gorilla' ad recently, but its arch-rival, Galaxy, has been stealing the hearts of UK consumers. The Masterfoods brand clinched the top spot in the chocolate sector with a very different marketing strategy.
Cadbury's Creme Egg is the UK's most-hated chocolate brand, followed by Ferrero Rocher, still apparently working to rid itself of the influence of 'The Ambassador' after all these years. Part of the anger directed at the chocolate egg could be attributed to the fact that the research was undertaken just after the traditional Easter chocolate binge. However, the 'Here today, goo tomorrow' ads it launched this year, replacing the long-running 'How do you eat yours' campaign, received a decidedly mixed response.
Most loved % Most hated %
Galaxy 15.7 Cadbury Creme Egg 16.0
Cadbury Dairy Milk15.0 Ferrero Rocher 12.0
Ferrero Rocher 10.4 Mingles 7.3
Maltesers 8.6 Boost 6.5
Kit Kat 5.7 Snickers 6.4
Eating out
With Britain's ever-expanding waistline never far from the headlines over the past year, it is almost inevitable that fast-food chains would rank among the most-hated restaurants. But while McDonald's was ranked the least favourite, the fast-food brand also made a
creditable showing among the favourites, coming in third behind KFC and Subway, which clinched the top spot. McDonald's marketing chief, Jill McDonald, says the UK is one of the most competitive eating-out markets. 'It is a bigger conversation now as there is so much choice,' she says. While McDonald's has
experienced a significant turnaround in the UK, McDonald admits the brand still faces a 'perception lag'.
Most loved % Most hated %
KFC 13.9 McDonald's 27.2
Subway 11.8 KFC 12.6
McDonald's 11.3 Burger King 8.5
Pizza Hut 11.1 Subway 5.5
Pizza Express 9.7 Pret A Manger 5.1
Women/men
While Heather Mills scooped a multimillion-pound divorce settlement in March, her former husband, Sir Paul McCartney, easily won the PR battle. The ex-Beatle and British institution was voted the most-loved man in the UK. In stark contrast, twice as many named Heather Mills their least favourite celebrity.
Notably, while all five of the most-loved people are men, all but one of the least-favourite people are women. The only man to make it into the most-hated list is 'pantomine baddie'-style TV talent-show judge Simon Cowell. According to the IPA's Pringle, this may reflect women's tendency to be more harsh in their judgement of other women compared with men. However, he does not believe that this should dissuade brands from using women in their ad campaigns. 'Women look for idealised versions of themselves in celebrities,' he says.
Most loved % Most hated %
Paul McCartney 14.9 Heather Mills 28.3
Lewis Hamilton 11.2 Amy Winehouse 11.4
Gary Lineker 11.2 Victoria Beckham 10.2
Simon Cowell 9.7 Kerry Katona 10.0
David Beckham 9.4 Simon Cowell 4.6
Methodology
The 'Brands We Love and Brands We Hate' survey was commissioned and carried out by Joshua G2, in conjunction with Marketing.
The core objective of the study was to establish which are Britain's most-popular and least-popular brands.
The survey was run using Joshua G2 ConsumerCheck: a proprietorial online research tool with which Joshua provides its clients, to enable them to probe any communications issue or opportunity within their respective market or target audience.
The survey comprised lists of brands, in random order, divided into 20 product categories, including cars, fashion, mobile phones, football teams, airlines and banks.
Respondents were asked to choose their one favourite and least-favourite brand in each category from a list. They were also asked to indicate which of those brands' products or services they owned or ever used.
The survey was conducted online and hosted by the idfactor. Respondents invited to take part in the survey were drawn from a database managed by Interactive Prospect Targeting.
Respondents were invited to participate via an email that contained a link to the survey's website. They were not offered any incentive to respond.
The survey was live from 4 April-11 April 2008, and the total number of usable responses garnered during this period was 1109.
For further information on this report, or the services that Joshua G2 offers, email matthew.howells@ joshua-agency.co.uk or call him on 020 7453 7602.