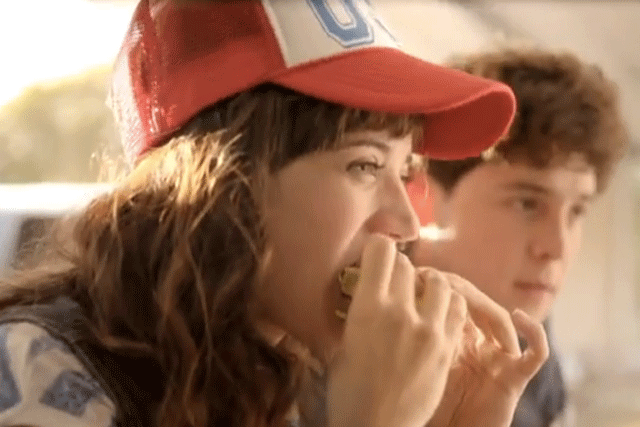 At the door, his friends, brandishing "USA" baseball caps and flags painted on their faces, try to put a stars and stripes hat on the son before he quickly rips it off in front of his father.
The father glances at the rest of the family, who give him a blank stare.
The father and the family then watch the match in one room, while the son and his friends watch the same game out back.
But when both the father and son manage to win a pair of tickets to Rio on their pack of fries, their divisions are forgotten.
Brand: McDonald's
Agency: Alma