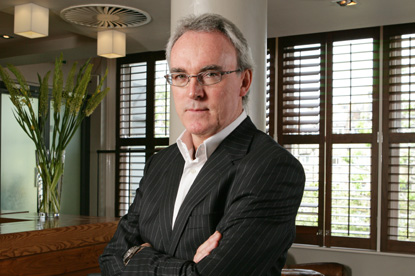 Kelly leaves after three and a half years with the agency, to concentrate on his personal life.
Kelly joined in 2009 from Rainey Kelly Campbell Roalfe/Y&R, which he co-founded, to lead Dentsu Europe in the newly created post of regional director.
It is unlikely that he will be replaced. Following his departure the agency will be overseen by managing director Ida Rezvani.
In a statement to the agency Kelly said: "The transition to Mcgarrybowen has been faster and more successful than we anticipated with three international wins in a row since June. The management team here is now fully integrated with the network and the timing feels right to hand over in the Spring.
"I have had a fantastic three and a half years with Dentsu and Mcgarrybowen but there are other things I want to do outside of full-time agency life."
Earlier this year Dentsu London merged with Dentsu-owned US hotshop Mcgarrybowen and rebranded, keeping the latter's name.