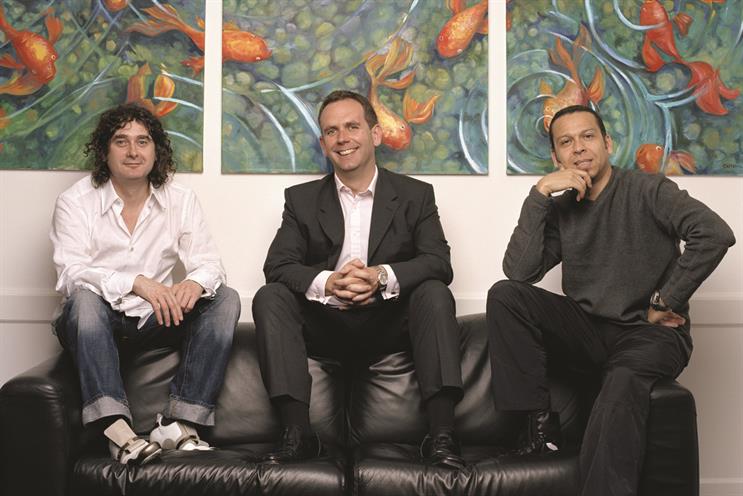 McGuinness is in negotiations over his exit with his two co-founders, Trevor Beattie and Bil Bungay, as well as the fourth partner, David Bain, and Cheil Worldwide, which holds a 75 per cent stake in the agency. The other 25 per cent is shared between the four partners.
McGuinness is expected to sell at least some of his equity to Cheil or other partners.
Sources said McGuinness had been keen to continue in a hands-on role, while Beattie and Bungay wanted to step back from the running of the agency. No-one at BMB would comment on the news.
This summer, BMB began to recruit a "new generation" management team to take over from the founders.
It hired Neal Fairfield, the group planning director at Saatchi & Saatchi, as the executive head of planning, and Matt Waller, a creative director at Grey London, in the role of executive creative director.
The process to hire a chief executive has been postponed during the negotiations between the founders, but the agency already has a shortlist.
McGuinness is a former chief executive of TBWA\London who left the agency in 2005 to launch BMB with Beattie, then TBWA's chairman, and Bungay, its deputy creative director. Bain joined shortly afterwards as the planning partner.
Cheil has owned the majority of BMB since increasing its stake from 49 per cent (which it bought in 2009) to 75 per cent in the first half of this year. Its long-term intention is to own the entire agency, but it has not revealed a time-scale for this.
BMB's clients include Yorkshire Tea, McCain, East Coast Main Line and Microsoft.