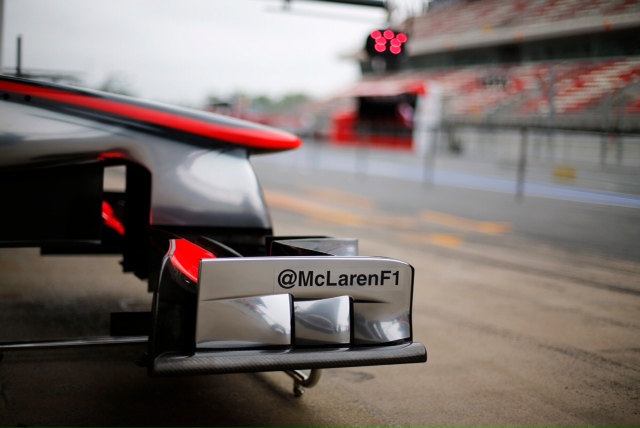 The new handle was promoted on the cars driven by Jenson Button and Sergio Perez and replaces the previous handle, @TheFifthDriver.
The handle has been created to make it easier for McLaren's global fan base to identify and engage with the team on Twitter.
Unfortunately for McLaren, Jenson Button, its highest placed driver, finished eighth in yesterday's race.
The change is in response to the team's growing popularity on social media in the past 12 months. The number of followers on Vodafone McLaren Mercedes Facebook page has increased by 40% to 700,000 in the past year. On Twitter, Its following has reached almost 350,000, a growth of 80%.
Martin Whitmarsh, the principal of the McLaren team, said: "Our fans are at the heart of our digital strategy. We've strived hard to develop world-leading digital platforms that our fans can enjoy, while creating compellingly insightful content that draws them in and makes them feel like part of a team."
He said @TheFifthDriver character has not retired and the mysterious micro blogger will continue to give fans insights into the inner working of the team under the new handle.
The team's digital engagement strategy has also included re-launching its official website at the start of the 2013 season and rebranding its second-screen viewing experience to McLaren LIVE.
A Spanish version of the site will also be created in response to the growing popularity of driver Sergio Perez, who joined McLaren this season.