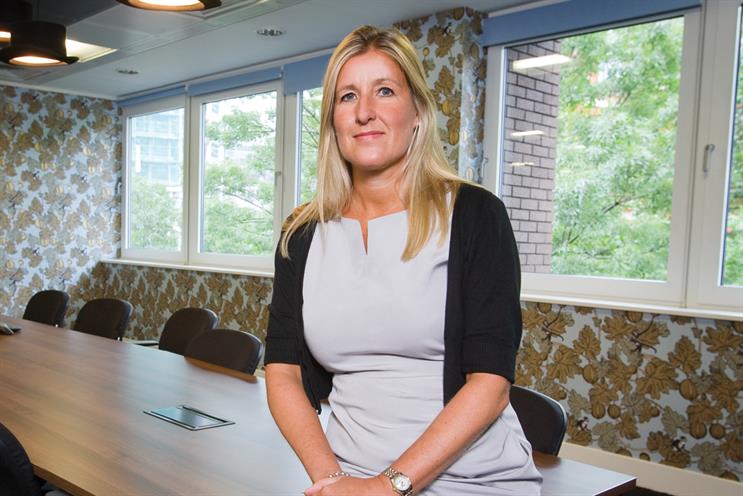 One furry animal you won't see jumping out of a biscuit packet during a McVitie's ad is a West Highland terrier called Freddy.
Not that he isn't cute. He just doesn't take direction well and has a habit of going berserk at any sight of a cat.
Freddy also happens to be the family pet at the Cotswolds home of Sarah Heynen, the United Biscuits marketing director, who is adamant that he will not be given a commercial break.
"My daughter would love him to be in one of our ads but I've said no," she laughs.

As the client who bought Grey London's McVitie's masterbrand campaign in which puppies, kittens, an owl and a tarsier delight their audiences, accompanied by the strapline "Sweeet", it would be hard to argue with Heynen's judgment.

Thanks to her, the overhaul at McVitie's, whose brands include Jaffa Cakes, Hobnobs, Penguin and Rich Tea, has got off to a promising start.
It has even grabbed the attention of the designer Anya Hindmarch, who is selling clutch bags shaped like packets of Rich Tea and Digestives for a mere £895. "Pretty small-scale," Heynen observes. "But it's positive PR."
The three-year campaign, which is backed by a £12 million budget and rising, has seen growth rise 1.3 per cent compared with 0.2 per cent before the new ads began.
Market share has jumped from 23 to 26 per cent, vindicating Heynen's decision to give McVitie's more contemporary appeal, getting away from its image as "the biscuits your granny gave you".
The previous marketing strategy relied on price, promotion and functional advertising "that was OK but didn't blow the doors off". The tactic was driven by the environment in which UB operates. Blackstone and PAI, UB's former owners, were eager to drive growth ahead of an initial public offering or a sale. At the end of last year, UB was sold to Yildiz Holding.
"We have a lot of brands and identifying which ones to support in order to get a better return on investment was difficult," Heynen explains. "McVitie's has a huge heritage but we had not invested sufficiently behind the name."
Martin Glenn's arrival as UB's chief executive was a galvanising moment in the strategy's evolution, culminating in a review out of Publicis – "We needed fresh blood," Heynen acknowledges – and the appointment of Grey London in August last year to work in tandem with UB's media agency, MEC.
The UB team was clear about the need to drive the emotional connection between consumers and McVitie's, Heynen says, and was convinced it had to be rooted in a product truth.
The campaign now running formed the basis of Grey's pitch. "My first reaction was that this was either very good or very bad," Heynen remembers. "My misgiving was that fur and food don't typically mix. But Martin is a natural marketer and, if he was happy to go with it, so was I.
"Grey has given us an idea that can be integrated across our marketing. We're a challenging client but we work well with them."
While the McVitie's work is the latest high-profile use of animals in ads – from the Dulux dog to the Andrex puppies and Aleksandr the meerkat – Heynen insists the work has long-term campaignability.
"We're a nation of animal lovers," she points out. "Animals are a great manifestation of our feelings and that's what our campaign draws on."
McVitie's…knew the ads had to be rooted in a product truth
With more TV ads scheduled for next year, Heynen says the challenges will be to ensure McVitie's most-famous brands don't lose their identity within the masterbrand campaign and that it evolves in a measured way.
"Marketers get bored with campaigns faster than consumers do," she claims. "We have to be careful not to move on too soon."
Meanwhile, UB is working to move further into what Heynen calls the "white space", with possible new products that will attract consumers on the move, while boosting its appeal among 17- to 24-year-olds.
The upshot of all this is that McVitie's will continue to have a ubiquitous TV presence rather than a seasonal one, Heynen promises. Digital, though a growing part of the brand's marketing mix, will never be more than a sideshow for the main event.
"We have been making more use of digital, particularly to promote Jaffa Cakes because it's quite a quirky brand, but TV will still account for more than 90 per cent of our budget because TV is the best way of getting to our consumers," she adds.
Not much consolation for Freddy, though.