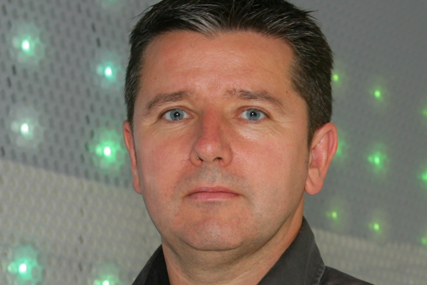 N&S became the sole owner of Five last month (23 July) and this morning announced a complete restructure of the business which includes the departure of seven directors.
Sales director Kelly Williams is to stay at the broadcaster and will continue to run its commercial team, working closely with Stan Myerson who oversees all Northern & Shell's commercial operations as joint managing director.
A spokesman confirmed the company would be looking to cross-sell print and TV across the group.
However, the restructure will result in up to 80 job losses from Five's 300-strong staff and Northern & Shell has begun consultation with affected staff members.
Airey will stay at the broadcaster to implement a cost-efficiency programme, to help return the broadcaster to profitability.
Airey said: "The day Five was sold, my job was done. I will be returning to the RTL Group but over the next few months will remain in post with a number of my senior colleagues to facilitate the integration of Five into Northern & Shell."
Northern & Shell said it will look to find efficiencies from integrating Five into Northern & Shell, including moving the channel from its base in Covent Garden to Northern & Shell's building in the Docklands, but a spokesman said it is committing a long-term financial input in the field of £300m per year for the next five years.
Channel controller Richard Woolfe, director of strategy Charles Constable and director of corporate affairs Sue Robertson will leave the company on 31 August.
Director of finance David Hockley, director of legal Paul Chinnery, and head of HR Natasha Adams will leave the business along with White and Airey on 31 October.
Jeff Ford, director of digital channels and acquisitions, will take on additional responsibility for the main channel as programme director of Five Channels.

Read Jeremy Lee on Media: Richard Desmond's axe wounds