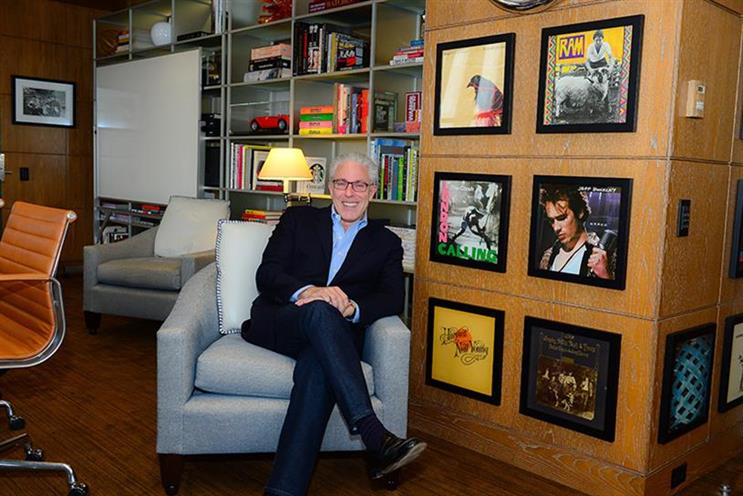 MDC Partners reported an organic revenue decline of 1.7 percent for the second quarter of 2018, a year in which Chairman and CEO Scott Kauffman said "continues to be challenging."
He added in the earnings statement and a Q&A session that the company has been "taking the necessary steps to improve our financial performance," and "that includes looking at the possibility of the disposition of assets that are not core or will be more valuable in someone else's hands."
Potential sales of MDC assets are an "ongoing conversation around the table."
Kauffman added: "We're taking targeted actions to protect our profitability and cash flow and reviewing our portfolio of agencies while also continuing to selectively invest behind our world class talent and strategic offering in higher growth areas. We believe these actions will position MDC Partners for a return of market share gains and we continue to expect an improved second half across our performance metrics, in terms of revenue, profits and cashflow."
The holding company is maintaining its full-year guidance for 2018.
For Q2, MDC reported revenue of $397.7 million, a decline of 2.8 percent compared to the same period in 2017. Organic revenue dipped 0.5 percent in the first half of the year and total revenue came in at $706.7 million, a decline of 3.9 percent, year-over-year.
The revenue declines are attributed to "expected client cutbacks, delays, and slower conversion of our new business pipeline," according to the earnings report.
Net new business wins for the second quarter came in at $17.1 million, while the first half of 2018 saw $37.1 million in net new business.
The second quarter report follows what Kauffman referred to in May as an "unacceptable" performance in Q1 by the holding company. At the time, Kauffman attributed the poor results to client cutbacks and sluggish new business wins among CP+B, 72andSunny, KBS, Doner, Anomaly, Assembly and others.
Earlier today – perhaps to distract from disappointing Q2 results - MDC Partners announced that advertising legend Alex Bogusky is returning to Cripsin Porter + Bogusky as co-founder and chief creative engineer after an eight-year hiatus.
Kauffman praised his return, explaining it had been in the works for the past couple of months. He said Bogusky will be a "catalyst" in redefining the agency of today, citing the relevance of his endeavors since he's been away. "His name's on the door and we're just thrilled to have him back," said Kauffman.
He added campaigns from MDC agencies continue to be "groundbreaking" and "innovative."
CP+B has had a rocky couple of years, including the departure of global CEO Lori Senecal last year and the closure of its founding Miami office in the fall.
In February, former creative officer Ralph Watson filed a lawsuit against MDC Partners on a number of grounds, including age discrimination, intentional infliction of emotional distress and civil conspiracy. A spokesperson for CP+B said at the time that the agency "stands by its decision to terminate Mr. Watson's employment in February 2018."
Claire Telling, joint-CEO of Grace Blue, told Campaign US that CP+B "is a brand that has a great deal of latent affection, and the industry has generally been rooting for them to succeed."
"Alex was known for doing the kind of culturally relevant and innovative brand ideas that clients want now more than ever, and this signals CP+B's renewed commitment to delivering that kind of work again," she added.
R3 Principal Greg Paull told Campaign US that Bogusky's return is "surely CP+B's last shot at a Steve Jobs like renaissance."
"The agency was at its creative heights when Alex was taking the reins," he added. "No doubt there will be a plethora of strong creative talent polishing their CV's. Alex always attracted the best and brightest."
An industry consultant who did not want to be named told Campaign US Bogusky's return is "too little too late -- a Hail Mary move for an agency in decline." He said CP+B "is past its prime, no longer and aspirational agency for clients or talent," adding the industry is "fickle -- it's been long enough that many clients won't even recognize his name."