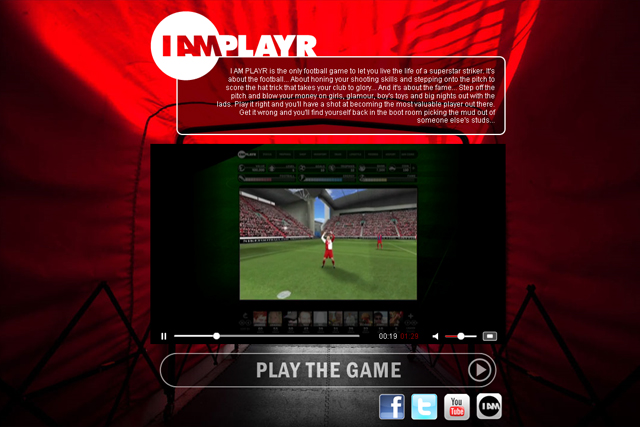 The new investors include at least two anonymous figures from the advertising and media sectors and several unnamed Premiership footballers.
Those who were willing to be named are Paul Fitzsimmons, ex-media sector partner at Apax Partners and Elio Leoni-Sceti, former CEO of EMI Music.
Funds will be used to support the development of the company's first game, I Am Playr, which puts users in the shoes of a Premiership football player.
The game is free to play but charges for extras. While monetisation of users is the company's principle revenue stream, according to chief executive David Rose, it also brings in money from featuring brands, which initially include Nike, Red Bull and Ginsters.
The game launched in open beta on 21 March and had 140,000 active users over the past five weeks.
Leoni-Sceti said: "In a very short period of time We R Interactive has proven its credentials as a company, bringing real innovation to the online gaming space, and a relevant new product genre which builds on a diversified revenue model."