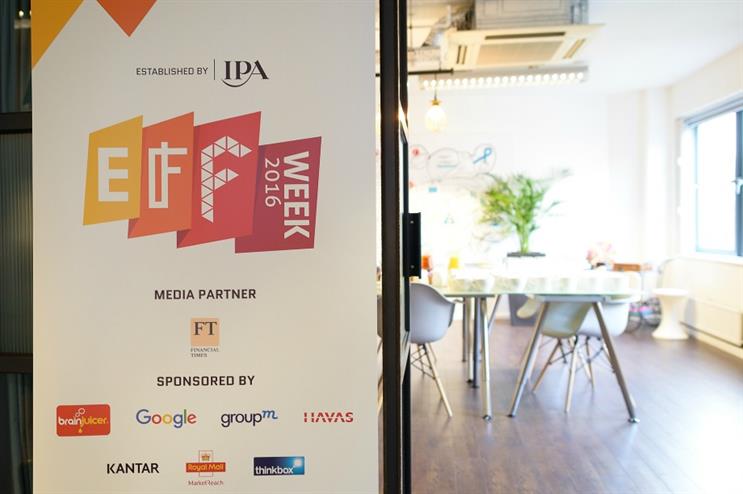 The IPM's experiential council has talked at length about the case for measurement, but never so eloquently as at this month's Effectiveness Week: The IPM Sessions. Convening with a group of brand experience agencies, marketing directors and brand marketers at PrettyGreen's HQ, Trevill put forth the case for standardising both the language and the framework of measurement.
If we can't measure, brands won't spend
"Overall, we are an industry obsessed with measurement but everyone has a different way of looking at things – even if we are to get to the same point – meaning that often the best placed intention of getting to the answer is lost along the way. This is purely because the experiential industry has never benefitted from a universal measure, that say TV or radio enjoys, that rates what 'good looks like'. More importantly, brands need to know this so they can assess different channels within their spend mix. If each agency says something different, we do everyone a disservice.
The IPM formed the Experiential Council to help our industry specialists find the right forum to talk about universal issues such as measurement, which remains at the head of the agenda with everyone wanting to find a way of addressing this for both brands and agencies that made sense.
Working with Steve Messenger, CEO of Redroute International, a long term IPM education partner, we have sought to hone long held views with clarity on why it matters to measure certain aspects with the Experiential Council. During Effectiveness Week, we really sought to get under the skin of why, what and who could crack the question of effectiveness in experiential. The Experiential Council agrees that if we can get the five key principles of measurement in place, consistency of adoption would come through to marketers, leaving enough room for the 'secret sauce' that all experiential agencies want to add.
Too often now, the base facts point to 'if we can't measure or show immediate sales uplift we don't do it'. We must fight for the cause of brand experience in all its forms. With an enlightened consumer showing us that impressions count, brands who strike out for experiential executions done brilliantly, win."
Timeline of a framework
Yet when it comes to establishing the framework, what is holding the industry back? Chair of the IPM's Experiential Council Jessica Hargreaves of PrettyGreen addressed the room on the importance of agreeing collectively on the best practise of assessing data and benchmarking what success looks like, while advocating minimum standards required for measurement methodology. The issue surrounding terminology continues as the audience overwhelmingly agreed that the varying terms in activity delivered continued to confuse brands so for the sake of measurement, some standardisation of terms would be required. So it is clear that while the need for a framework is very much supported, reaching the critical mass won't be an overnight process.
Trevill agrees: "It is hard to ask an industry that has measured so many different ways to start behaving differently hence we are looking at this over a long term period. I believe that if we don't unite on this, brands will find it harder and harder to justify their spend. Already so many global brands state that if they can't see the sales benefit, they will not do the work.
The Experiential Council will formally announce the principles in the new year, establishing the agencies willing to form a larger bank of measurement data so that we can form insights and opinion following this path. We do see this as a long term piece and the growth of experiential measurement will be underpinned by this data."
Comment below to let us know what you think.
For your daily hit of news from the brand experience community, weekly brand and inspiration updates or your monthly trend download, register and subscribe to Event and our bulletins.
Follow @yasminarrigo