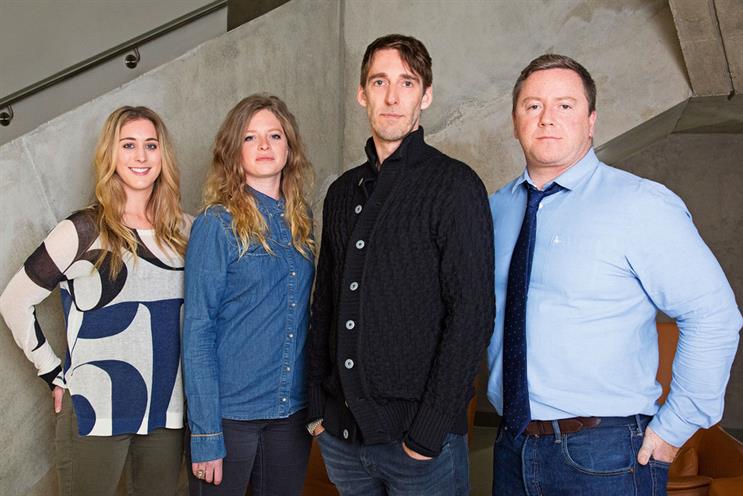 He joins from StrawberryFrog Amsterdam, where he was the creative director, running digital campaigns for Procter & Gamble.
Van De Ven has also worked at Mother and KesselsKramer. He joins MEC to work with its MEC Access team, which includes the creatives Shane O'Byrne, Rosie Duncan and Laura Robinson.
Van De Ven's arrival at MEC follows similar appointments at agencies including OMD, Havas Media, Arena and MediaCom.
High-profile campaigns, such as Carat's "the truth" online work last year for Bodyform, also suggests that media agencies are sharpening their creative offer.
However, Steve Hatch, the chief executive at MEC, says his agency is not looking to challenge the creative/media agency status quo: "This is not about creating ads – there are a lot of very good agencies out there and I'm not sure it's a business we'd want to get into. But clients are looking for better ideas and partnerships that bring their brands to life and get people's attention."
Hatch cites MEC's work in building social platforms for McVitie's Jaffa Cakes and its involvement in McCoy's support for Premier League darts as the kind of initiative that requires greater creative input.
MediaCom launched its own creative department close to a decade ago.
Tom Curtis, the creative director of MediaCom Beyond Advertising, says it does offer a full creative service but that this evolved from devising banner ads and other formats that "creative agencies couldn't, or didn't want, to do".
MediaCom has completed TV and radio ads for clients, and works with Cancer Research UK, EA Games and Staples on their advertising.
Curtis says this is more about developing content opportunities that work well alongside media and communications strategy.
"I'm not sure creative directors in media agencies have such a fixed job spec [as those at ad agencies], and we come at things from a different point of view," he adds.
Media agencies don't seem to be interested in aping the ad agency creative model. A bigger threat to ad agency revenue streams might lie in media agency production departments that rival those of their advertising cousins.