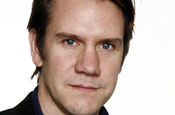 Bowden, who joined MEC in 2007 from BT, will focus on driving more integrated planning solutions for clients. He will report to Stuart Sullivan-Martin, MEC's chief strategy officer, who leads the team.

MEC has also appointed John Paul Cadman, a former strategic planning director at MEC International, to the role of strategy director.

Sullivan-Martin said: "We are determined to keep innovating, and Stuart's new role will help us deliver on our mission to create more integrated planning for our clients."

MEC hired Bowden after winning BT's media planning business two years ago.

He had run the account at PHD before helping BT to run it in-house in a consultant capacity.